"When I first saw it I remember thinking: oh my god, that's massive."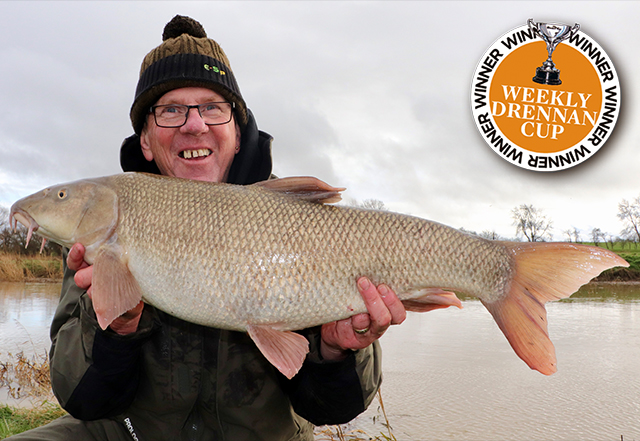 "I decided to spend the day on the River Nene but the weather was atrocious throughout the day thanks to storm Ciara, which dropped a deluge of rain and sleet on me – not to mention winds of 50 mph. I was pretty much clinging on to my brolly for the whole session!
Unsurprisingly by mid-afternoon I'd not had a bite and the river was rising quite rapidly, so I found a small slack in the edge and dropped a chunk of luncheon meat with a PVA bag of about a dozen small chopped pieces into it. 30 seconds later the reel was screaming as this huge fish made off! I couldn't believe it! Straight away I knew it was a chunk as it plodded around deep before trying to bury itself in the near-bank reeds, but I had the correct gear to steer it away and onto the surface.
When I first saw it I remember thinking: 'oh my god, that's massive.'
Once in the net I couldn't believe the size of it and on the scales it went 16lb 7oz. Unbelievable, and on my first ever barbel session on the Nene as well!
By the time I left, the river had burst its banks up stream and was pouring back into the river where I was fishing and I had to wade through it getting wet legs for my troubles as it came over my boots. I didn't mind much though as this barbel had completely transformed my winter season."
Terry's set-up:
I used 15lb Drennan camo line with a 3ft hook length of E-S-P anchor braid with a size 8 Cryogen classic hook with a hair attached.
The rod was a Drennan MB 12ft 1.75lb barbel rod"