Drennan's Ian Brooker had a red-letter day on a large Oxfordshire gravel pit recently catching 30 tench during a day session.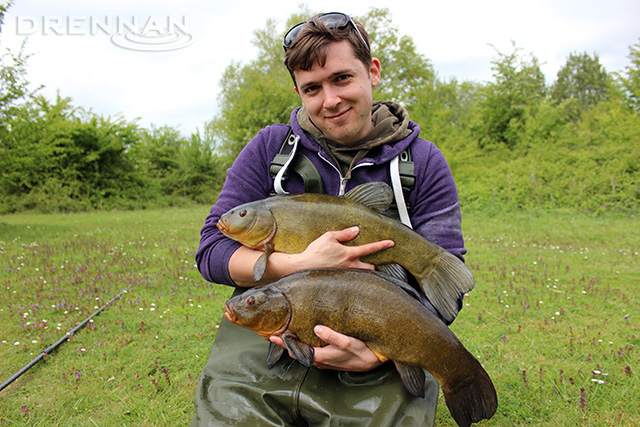 Arriving just after dawn, he selected to fish at the back of large gravel bar at around 50 yards next to a very dense weed bed. After baiting the area with a mixture of hemp, maggots, casters and pellets the swim was then left to settle whilst he set the rods up.
Both rods were fished with In-Line Flat Method Feeders, short 10lb Gravel Braid hooklinks and size 14 Super Specialist hooks with either Buoyant Maggots or Buoyant Casters as the hook bait.
"It was mid-morning before the first fish hit the back of the net and after that it just went mad. It was a struggle to keep both rods in the water at the same time," said Ian.
The best fish of the day pulled the scales round to a 7lb 14oz but with the average size being around 6lb it was his biggest haul of tench ever and a day to remember.