Despite the River Trent desperately low and clear, it is fishing really well and forty anglers turned up to fish the latest round of the Coors Trent Masters.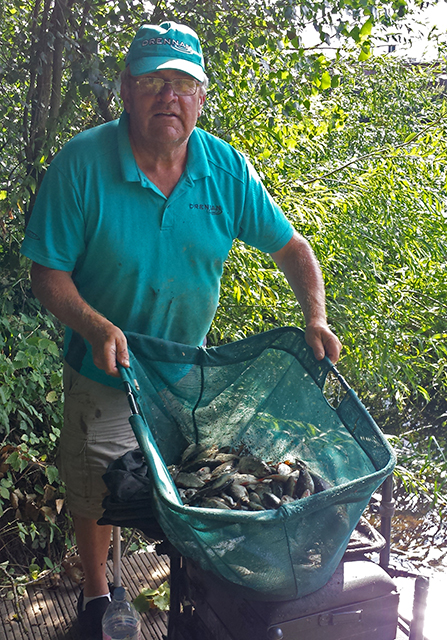 Leading the way in the latest qualifier was Wayne Swinscoe, who drew on the pacey municipal stretch, peg 6. An area that offers shade across the peg for a couple of hours. Wayne made the most of this fishing pole at 11m with casters over groundbait putting together around 8lb of roach in the first 90 minutes. As the sun came over the water the pole line died as you could clearly see the bottom.
Whilst pole fishing, Wayne had been priming a waggler line mid-river with hemp and bronze maggots and this is where he switched to after 2 hours. He again caught about 8lb in 90 minutes before everything slowed right down. On the final whistle, Wayne weighed 17lb 4oz  for a comfortable win.
Runner-up was Dave Petch, again drawn on municipal on peg 18 where he fished his favourite long pole tactic with hempseed for 15lb 8oz of quality roach.
Third place came from off Broadholme island on peg 21 were local rod Dave Kinson fishing the waggler and bronze maggots netted 13lb 14oz of fish.
1st: W Swinscoe (Drennan Bait-Tech) – 17lb 4oz
2nd: D Petch (Quorn AS) – 15lb 8oz
3rd: D Kinson (Coors AC) – 13lb 14oz
Qualifiers 
S Hardwidge, D Kinson, H Clapham, S Raynor, S Metalte.