Alan Scotthorne looks back on a successful weekend he has just spent on two unfamiliar snake-lake venues.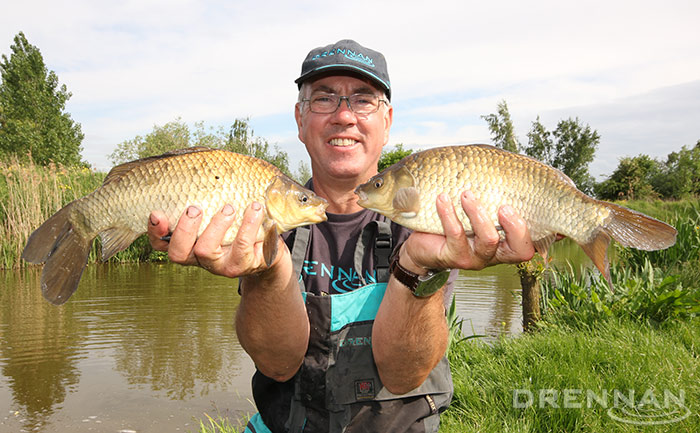 I had a complete change this weekend and visited two different venues to where I would normally travel at this time of year. The first was Heronbrook Fisheries in Staffordshire, a venue that will soon play host to Round One of Match Fishing magazine's Drennan Knockout Cup. The second venue was Lake View Fishery at Melton Mowbray in Leicestershire. The Angling Trust Ladies National is on this venue next week so my wife, Sandra, wanted to have a recce here to get some idea of what was working.
Bagging Up At Heronbrook
I was pleasantly surprised to see 71 anglers booked on for the open match at Heronbrook – a great turnout and a mark on how good this venue really is. There was a very good atmosphere at the draw and after speaking to a few regulars it looked like the winner could come from any of the lakes.
I drew Peg 7 on Bridge, which is a narrow canal-type lake around 13 metres wide. Once I arrived at the peg I found I had a little extra room with pegs 8 and 9 not in for this match. I felt shallow fishing with loose fed casters was going to be my best way to win but I needed another swim to fish while I built up this area. With a strong wind from left to right I elected to fish a Method feeder down the near bank to the rushes in the corner. This freed me up to feed the shallow line while giving me chance to put a few together on the Method.

It worked a treat and fishing groundbait and dead maggots on the hook I had 15 fish in the opening one and a half hours for around 40lb; all F1s apart from one very welcome 5lb carp. Just the start I wanted!
I had set up three shallow rigs, all with standard 0.2g Crystal Dibbers. All three rigs were set 11 inches deep, which I think is the optimum depth for F1s, but the length of line above each float varied. One had eight inches, one had 12 inches and the final one had 2ft of line above the float. This was just in case the fish were reluctant to come under the pole tip where I was loose feeding my casters. I also used my Acolyte Carp as I think the extra strength is useful when you are constantly sliding the pole in and out between 11 and 13 metres to chase fish.
I had five pints of shells with me but always try to hold back on feeding heavily until the last two hours. This is when the fish can really switch on so I sometimes step up the feed going into the latter part of a match. Anglers that feed a gallon of casters or more must be loaded! I also think they must overfeed in the first part of a match, so waste a lot of bait. A good tip I think!
I was pestered by roach a little to start with but as more and more F1s arrived and by fishing caster on the hook I started to catch really well with some decent fish moving in. I fished a light Supplex Fluorocarbon 0.105mm hooklength to a size 18 Kamasan B911 hook and was on for a good weight, even with the wind causing problems – it was proper gusty at times! Slapping the rig didn't seem to work at all. I have also found this at my local Lindholme Lakes recently. Maybe the fish have just become wary of this technique and shy off it?
Before the match started I plumbed up a nice edge peg to my right hand margin around four metres down the bank where I could comfortably throw meat. I started feeding this by hand with two hours to go but only picked it up with 30 minutes of the match remaining. It was rigid and I perhaps should have been on this line earlier.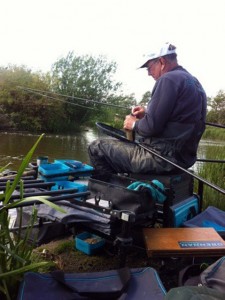 Here I used a o.2g AS3 float with a 0.13mm Supplex Fluorocarbon hooklength and meat on a size 16 B911 hook. I caught one a drop in the closing stages, throwing more bait each time I  hooked a fish.
When the scales arrived my weight went 161lb for a lake win and 4th in the match. Two terrific 200lb weights came off New Canal and 17 weights over 100lb tells you how good this venue is, even in not ideal conditions!
Young Leanne Knott won the match with a terrific 205lb. A brilliant win against strong opposition and a mark on how good some of the lasses are to strengthen the Ladies England team in the future!
Lake View Lessons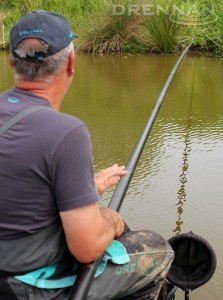 Next day we arrived at the draw for my first ever match at Lake View Fishery. What a lovely looking place this is, well maintained and a nice on-site shop and café to boot.
With just 29 anglers fishing we all had plenty of room but the fish were in spawning mode. With water temperatures now approaching 20 degrees I feared the fishing would probably be a little harder than normal.
The fancied lake to draw was Canal but I drew Peg 3 on Stream and was informed winning the match was going to be difficult from this lake. Sandra had drawn an end peg on Canal so this looked a better draw on paper.
Stream is another canal-type lake about 13 metres wide. It looked to me a little on the clear side for shallow fishing, so I decided I would fish the 'mud line' tight across rather than trying to get the fish feeding shallow closer towards me. I also fed a 5m swim with pellets and cleared a nice inside line near the rushes where I found about 2ft of water. This area was a little deep for groundbait but I felt it could be good in conjunction with dead maggots for the F1s. This line was again within throwing distance so I could throw caster over this line to help draw in some fish.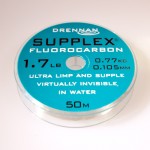 Starting across with a 0.2g AS3 set just 10 inches deep to the mud line I caught odd F1s and small carp by steadily kinder potting small amounts of Sensas Crazybait Gold fishmeal groundbait and loose feeding casters. Maggots seemed best to start but as the day wore on I found caster better.
I also managed to 'mug' an odd fish that was cruising around but even they disappeared for the last two hours. Mid-match I decided to try changing my mud-line rig to a 0.2g Crystal Dibber with 2ft line above it. This allowed me to go as shallow as six inches deep, right tight to the bank and this definitely caught me a few extra fish.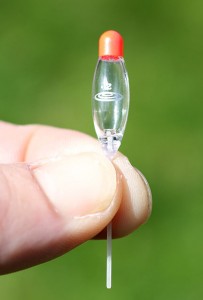 The 5m line was a non starter but I caught a few fish down the edge again. I fished this line very light with just a 0.2g AS3 rig to a 0.105mm Fluorocarbon hooklength to a size 20 B911 and double dead maggot – not your standard edge rig!
The fishing was difficult but I really did enjoy this match, having to work for every bite. At the weigh in I put 81lb on the scales to easily win the Stream and River canals but again finished 4th overall. Canal was won with 116lb by Lake View regular Kenny Daws.
Sandra had 60lb so felt she had learned a lot for next week's Ladies National. She has a great chance to win as she seems just as keen as ever!