Dean Barlow and Drennan North West's, Steve Fleming recently headed for Ireland to take part in the annual World Pairs Competition, but our first stop was the Feedermasters qualifier at Lough Muckno, which was the last qualifier before the final at the end of September.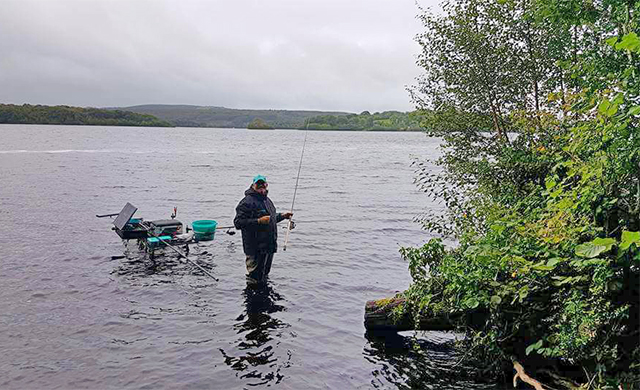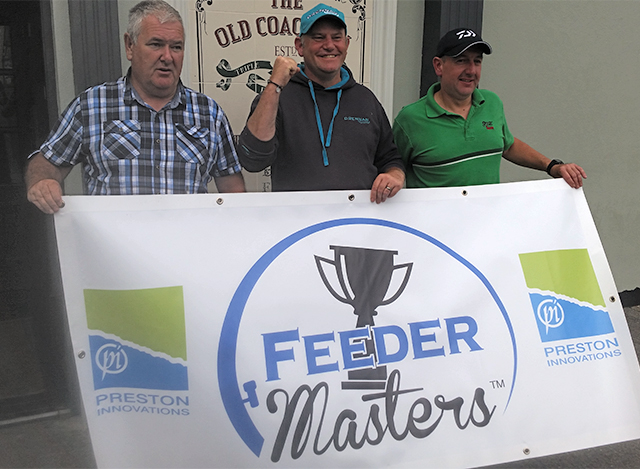 First up was the Feedermasters qualifier on Lough Muckno. I drew peg 71 on concre wood and caught roach on the feeder at 16m, and skimmers on an area at 40m to win the match, and more importantly, qualify for the final!
---
The Lakelands & Inland Waterways World Pairs Angling Championship started on Monday and I drew peg 9 on Horse and Steve drew peg 10 on Inish. It's always hard on these sections as there hasn't been any bait gone into the water prior, so it was always going to be a struggle. Thankfully I did catch some hybrids early on, and a few later to finish with 11.050kg. Inish was even poorer with Steve only weighing in 3.650kg.
On the second day, I was on the rocks at Lough Scur and Steve drew peg 6 on Houghton's. I fished with my Acolyte Pro Whip at 3m, 4m and 5m to catch 300-odd small roach for 10.10kg, enough to win the section. Steve had a better day too and also won his section at the difficult Houghton's with 7.900kg on the feeder. Our total was starting to build and we moved up the board considerably.
A good draw was needed on day three to ensure we kept up with the leaders. So when I pulled peg 1 on Kiladeas out of the bag and Steve peg 12 on Greenies we had a chance to add some weight on the leaderboard. I managed to catch 14.540kg of big hybrids at 50m using my 13ft Acolyte Distance Feeder rod which helped me achieve the distance in very windy conditions. Steve also recorded a good weight of 9.860kg from a very tough day on Lough Erne.
Brackley and Bunerky have been good in the past and we needed a little bit more to catch the leading pack. I drew end peg 11, and Steve drew peg 8, both pegs we thought were too far down as pegs 4 and 5 had been producing all week. I started on the feeder at 50m and also fed a pole line. I thought I was going to catch bream and skimmers, but after 1.5-hours I only had 8 fish, so I switched to the pole and started catching good roach and the odd hybrid. The wind was horrendous pike trouble only added to that, making it a difficult day.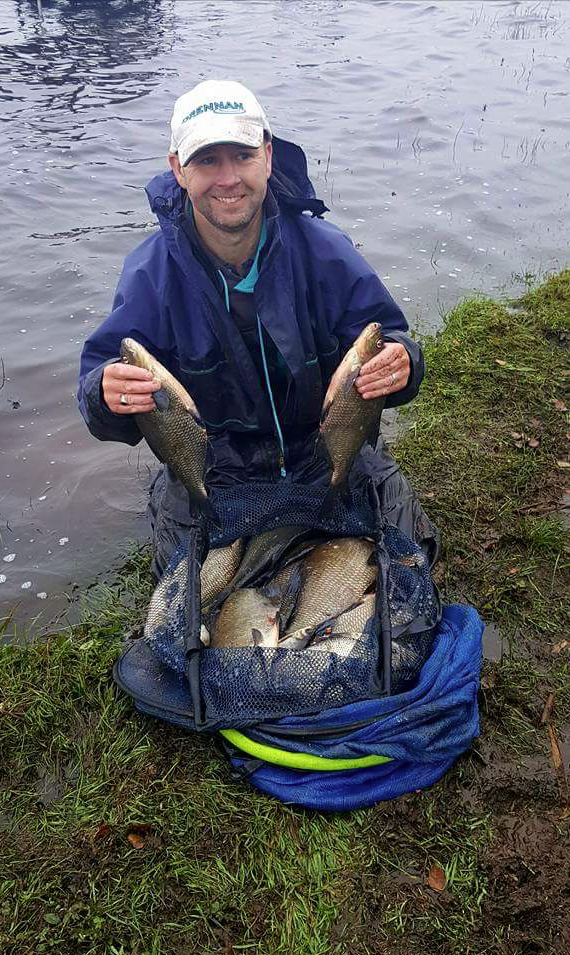 During the match, Steve locket came down the bank to inform me Steve was emptying the lake at Bunerky, so I doubled my effort to end up with 11.750kg to finish second on the lake. Steve recorded 29.050kg of bream and skimmers, nearly doubling everyone else's weights on the lake. So with a combined weight of 40kg+ it had pushed us up into second place.
On the fifth and final day, I drew peg 6 on Conallys. For us to stand a chance of winning the competition I needed Steve to draw Cullys as it had been solid with bream all week. Unfortunately, he drew peg 7 on Church deeps which had been fairly poor all week, so it was a matter of keeping our second place. I fished 2 lines, one at 50m and another at 35m. I caught hardly anything for most of the day, then all of a sudden my peg was solid in the last hour giving me an overall weight for the day of 12.20kg. As expected Steve's peg struggled to produce and he weighed in 3.600kg.
Roddy Scott and Michael Buchwalder finished top overall and even took 1st and 2nd places in the individual cup. Steve and I managed to hold onto second place and I managed to come 5th overall, with Steve just missing out of a top 10 finish in 11th place.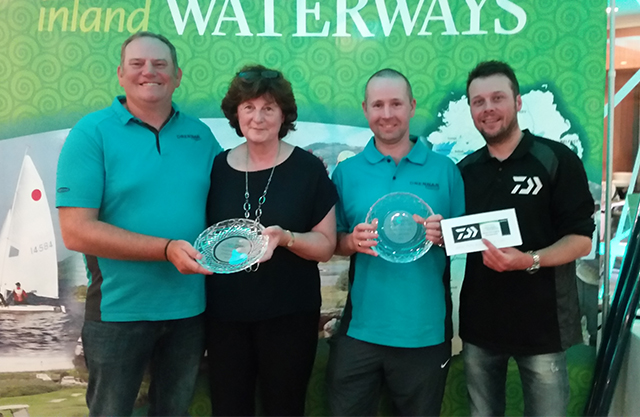 Tackle wise, throughout the week we both used the 13ft Acolyte Distance Feeder rods for anything over 50m, and the 12ft Acolyte Plus Feeder for shorter work.
I would like to thank Helen Rainsford and Kevin Locke for running this competition, also the sponsors Lakelands and Inland Waterways and Daiwa for their continued support.