Alan Scotthorne reports on his recent success on the River Trent during the run-up to the Angling Trust Division One National Championship.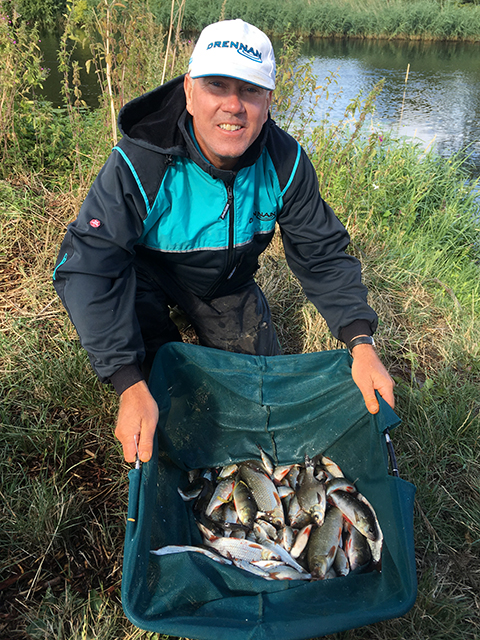 This looks like it could be a great event on my favourite river Tent around Newark and Nottingham. I recently fished two matches on the river winning my section with 4kg of roach on the Newark Dyke stretch and on Saturday and also my big section and 10th overall on the individual national drawn at East Stoke with 8kg 600g.
The team that wins this year will have to be adept at lots of methods with the feeder, pole, waggler, bolo and stick floats all playing their part throughout the sections. The individual winner could come from almost anywhere and it will probably be won with either barbell or bream on a feeder. I have always said there are more fish in the river than ever before and I hope this match will be a testament to this at weekend.
With more access to the river being developed all the time, I feel sure big regular matches could return to the Trent and this would just be brilliant for the future. We have a little rain forecast that will help the fishing for all species and the team that works the hardest will win.