"It measured an astonishing 48" long with a 12" girth, it was a proper snake.."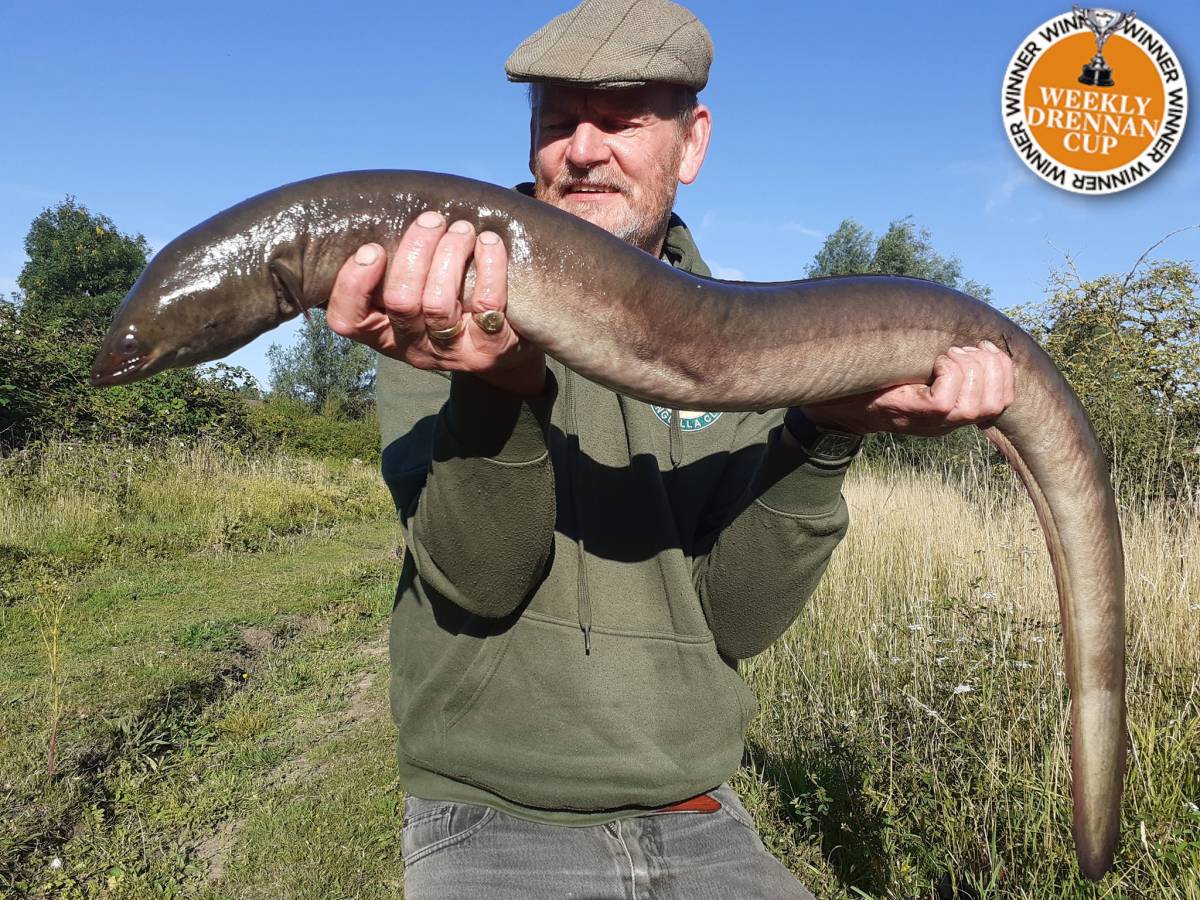 How about this for a monster eel! 'Eel Man' Steve Pitts smashed his personal best when he landed this impressive 10lb 2oz giant!
Steve told us "I was targeting an undisclosed low-stock water which I believed held some proper specimens but nothing could quite prepare me for a catch that can only be described as the Holy Grail of eel fishing.
I have been targeting eels since 1979, and this fish is the highlight of 40 years hard work. My previous pb was 7lb 9oz which is the fish of a lifetime, but this fish has left me truly gobsmacked.
It put up an amazing fight and took me 5 attempts to net it! Normally I have no trouble handling eels, but this one was so powerful and thick that I couldn't grip it. It measured an astonishing 48" long with a 12" girth, it was a proper snake."
Steve used chunks of chopped fish in an arma mesh bag which he threaded onto the hook.
"This method is something Ive perfected over the years and has always given me a high lip hooking ratio and has enabled me to hit twitchy bites
It's difficult to determine the age of this fish, it is possible that it could be 80 years old but I've found that the older eels are generally longer with no girth." He added.
Steve's capture falls just 1lb shy of the current British record of 11lb 2oz, landed by Steve Terry back in 1976.
Steve's successful tactics included using an arma mesh bag, packed with chunks of chopped fish which was threaded onto the hook.