Steve Hemingray has just returned from two successful fishing weeks in Ireland here is his report: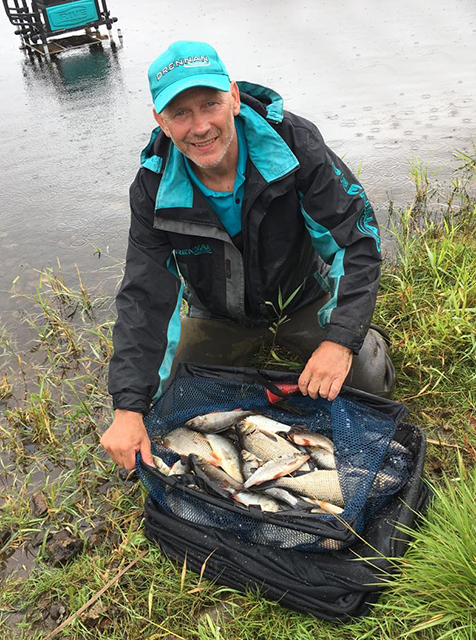 The first week was the four-day Belturbet Festival, fished on four different lakes in rotation decided on overall weight. The event would be mainly pole fishing with some feeder fishing thrown in.
Over the four days, I totalled 41kg which mainly consisted of roach, perch and hybrids with the best weight being 15kg, which won me the festival overall!
Next up was the Clones Festival. This also had the same format, four-day rotation on four different lakes, again mainly pole fishing with some feeder mixed in.
I managed to finish 6th place overall and I also won my rotation which I was pleased with after my second-day disaster draw which put me on a very poor 3 or 4 peg area where everyone had blanked the day before.
Over the course of the 8 days fishing I used my Acolyte Pro at 10 to 13m with Aqua F1 & Silverfish Bungee just the No.1 joint to allow me to swing most of my fish, main line was 0.14 Double Strength and AS8's from 0.6g-2g where the floats I choose to fish due to the change in light conditions the interchangeable tips were ideal.
The hooks I used were the Carbon Match in size 18 and 16 tied to 0.10 and 0.11 Double Strength. The feeder rods used were 12ft Acolyte Plus's as most of the fishing was only up to 40m, fished with braid on the reel and 0.14 Double Strength hook length with size 12 and 14 B512 hooks.
I decided to ball in groundbait at the start of each match which consisted of Sensas Gross Gardons and Roach Noir and loose feeding up to four pints of casters over the top per day.
Although I'd never fished these venues before, I've had a great two great weeks fishing in good company. Both of the events were very well organised and I look forward to hopefully returning.