The Evesham festival sees some of the greatest river anglers of this time take to the water and compete to become the Wychavon and Evesham Championship victor.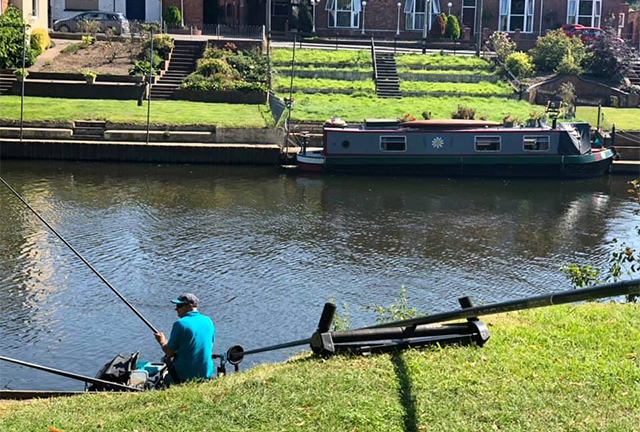 Peg 18 for Steve on day 2 of the Evesham festival 
One of the highlights of the match fishing year for me is the August bank holiday Evesham festival, which has plenty of big match atmosphere and gives me a rare chance to fish bloodworm on a river in the UK.
In this year's Evesham championship, I managed to come second with 9lb 9oz of small fish off peg 18, an improvement on last years 5th place of fancied peg 35.
Initial thoughts after the draw, I thought peg 18 gave me a chance to get plenty of bites off small fish but probably not good enough to get in the main frame, especially with the amount of pike that would surely give me problems through out the day.
To speed me up with the expected size of fish and to try and avoid the Pike I decided to fish 13 metres and not my usual 14.5 meters. I used a tightened-up no5 elastic again to help avoid too many pike problems. Rigs were on 0.10 Double Strength main line to 0.75 Supplex Fluorocarbon hook lengths on a size 18 B590 as this hook is perfect for a single bloodworm and for targeting small fish.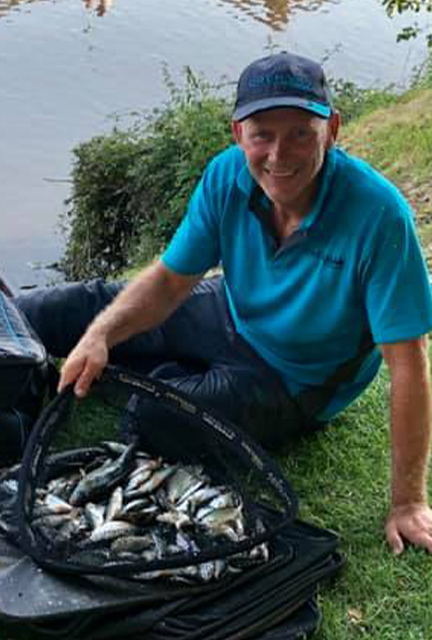 A seriously exceptional net of fish for Steve on what can be a very difficult river 
I set up four rigs to fish just one line to give me different types of bait presentation, a 0.5 gram AS pencil for running off bottom, 0.6 gram Jean Francois for running at dead depth and a 1 and 2 gram Jean Francois for slowing down over depth. At the start I balled in 6 litres of a mix made up of Gross Gardons, Fine Canal Noir and Brown Crumb plus 20% soil, into this I added 150mm of joker and no other baits.
After an initial slow start the peg gradually improved and by topping up with either the same mix or just soil I was able to keep mainly small Roach coming throughout the day. Although at times frustrating with the amount of Pike problems, in reflection a great day and I am already looking forwards to next year.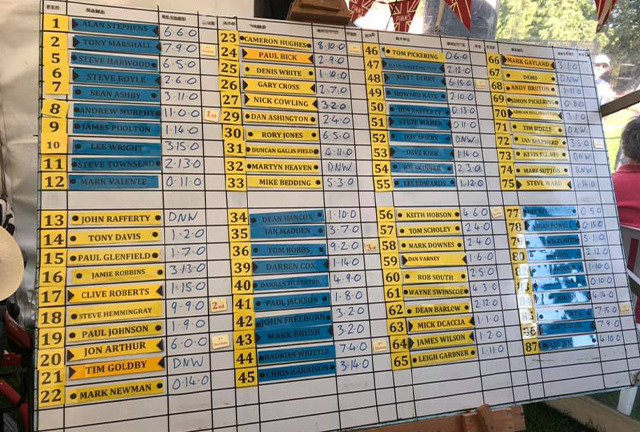 A class display by Steve showing his dominance at this style of fishing (Bottom left)