On Steve's first attempt he not only qualified on the first round of this new series but also won the match with an outstanding weight.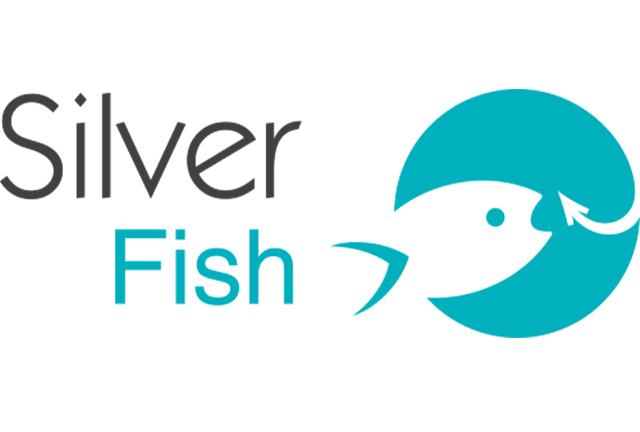 This new league runs from September until the final in March on 15 different venues up and down the country. 
Steve talk's us through his match…
Last weekend I fished the first of the Catch More Media Silver Fish qualifiers on the old Nene at March.
I drew peg 2, for those that know it, 2 pegs before the style near the health centre bridge. Having fished the venue once before at this time of year I thought it would be dominated by Skimmers and Pommies so I set my stall out accordingly.
At the start I fed 6 balls of Lake, Gross Gardons and Brown Crumb laced with squats, dead pinkies, castors and chopped worm at 8 metres.
I set up various sized rigs .2 & .4 SF1 strung out, .5 & .75 G tips 2's with a bulk and 2 no 9 droppers. These were on a solid number 5 elastic, 0.12 Double Strength main lines, 0.09 Double Strength hook length to a size 18 Carbon Match.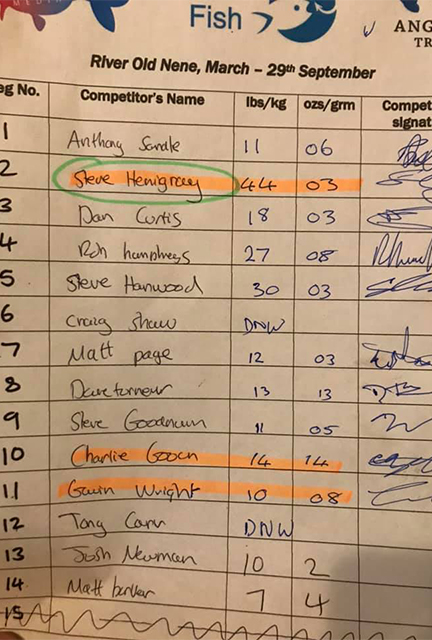 Now that's a zone win! 
Best hook baits were either red maggots or heads of worm. I loose fed squats over the top all day and topped up with the same initial ground bait whenever the bites slowed.
I ended up with 44lb 3oz made up of mainly Pommies and Skimmers from 4-6 oz with a few up to 12oz, which not only won me the zone but the added bonus of the match as well. A fantastic days fishing and I am now looking forward to the final at Hallcroft Fishery in March.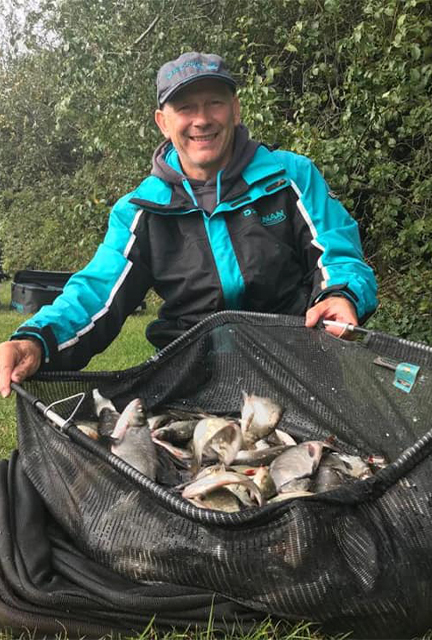 A magnificent display by Steve