Drennan Team England star Steve Hemingray earned a shot at the £13,000 Angling Trust Riverfest Final jackpot after a brilliant performance in a qualifying round on the River Trent at Burton.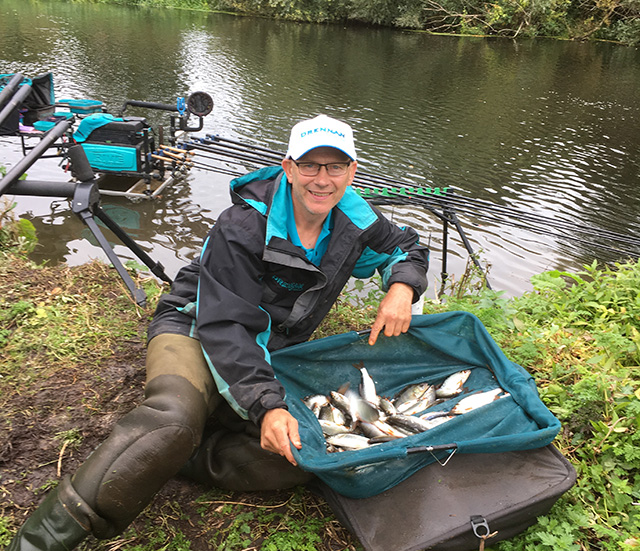 Steve caught the day's only double-figure weight in a 60 entry field with 12lb 12oz of mainly roach plus a few perch from peg 1 on Broadholme Island.
"I cupped in dead pinkies, hemp and a few casters in Sensas Gros Gardons Fine, Canal Black and Grilled Hemp groundbait at 11 metres and caught steadily for the first two hours with red maggot on a size 20 Carbon Match hook beneath a 2gr Trio pole float on 0.12 Double Strength main line with 0.08 hook length," disclosed Steve.
"This is a tactic for instant bites. But in match conditions on clear rivers such as the upper Trent, you need a backup plan because the fish will eventually back away from your pole line. My top tip is to always have waggler and stick float rods assembled to follow them down your peg. This worked like a dream for me on the day."