The Swan Pond was in great form for the latest round of the Messingham Sands Drennan Silverfish League.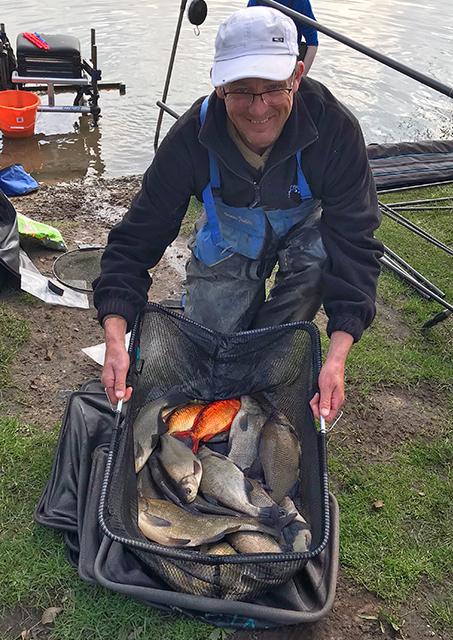 Saturday's match saw fish feeding really well all around the lake with good sized skimmers, crucian carp, roach, F1s, tench and perch featuring in the catches.
With so many fish feeding it was a case of making the right choice of tactics as early as possible and Dave Mountford got it right straight from the off. He loose fed 6mm expander pellets at 13 metres with a view to catching on the bottom early on and hopefully catching shallow as the match progressed.
As it turned out, there were good sized skimmers queuing up right from the start of the match and he established a substantial early lead which he maintained throughout, although he did catch a few fish shallow, the bulk of his excellent 89lb 12oz weight came by fishing his bait on the bottom in 12 feet of water.
Skimmers also provided the bulk of the 75lb 14oz catch for the runner-up, mostly coming in the latter half of the match and Paul Seed maintained his great form by fishing caster shallow for a real mixed bag which included some superb roach and an excellent 59lb 1oz for third place.
1st: Dave Mountford (Grimsby) – 89lb 12oz
2nd: Kevin Johnson (Messingham) – 75lb 14oz
3rd: Paul Seed (Grimsby) – 59lb 1oz
4th: Nick Houghton (Hull) – 55lb 6oz