"The rod buckled to the max, and the drag was cranked right up.."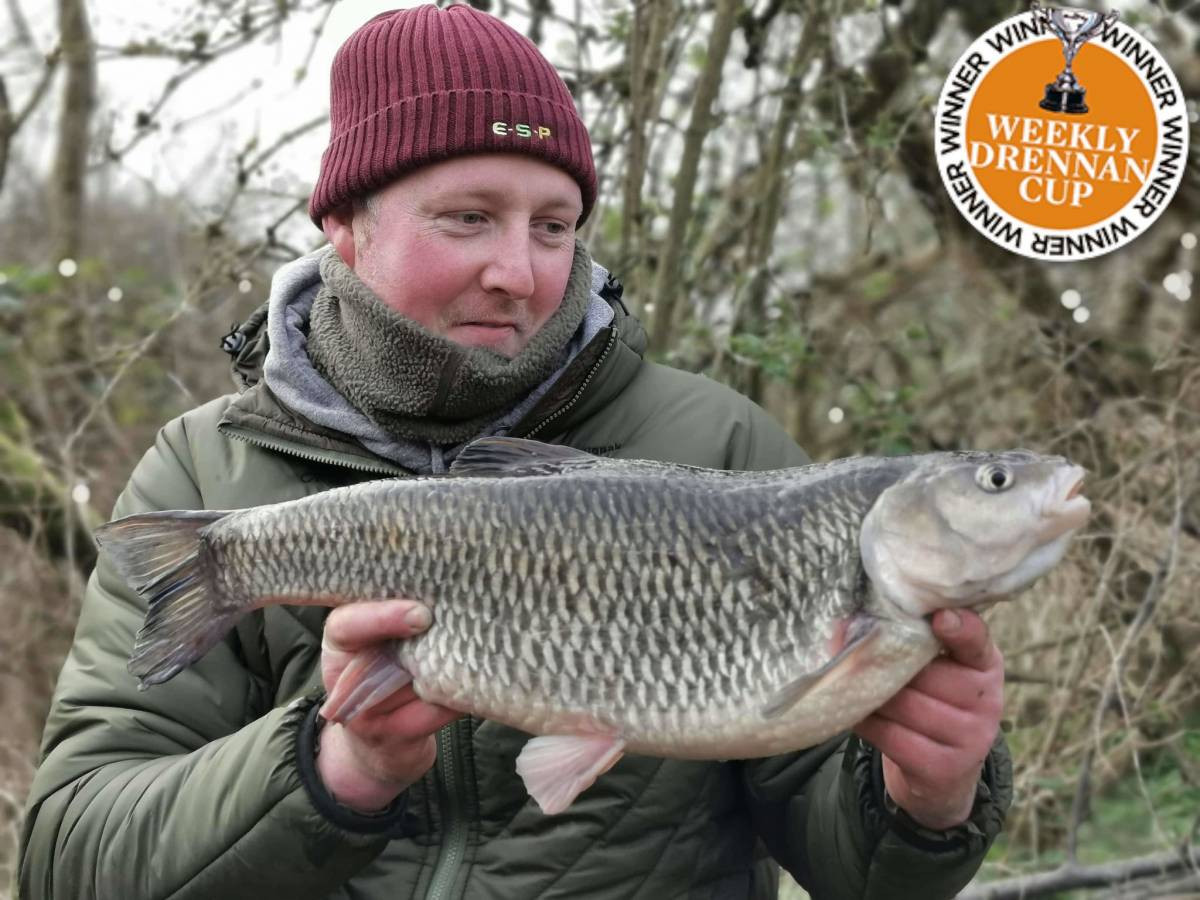 This 8lb 6oz brute of a chub tops the haul of a lifetime for Simon Baker which included two 7lb chub!
The southern specimen angler was fishing Hertfordshire's River Lea when he landed fish of 8lb 6oz, 7lb 5oz, and 7lb exactly, all in a weekend's fishing. But perhaps most remarkably, he caught them all on the float!
Simon told us "The fish is the biggest chub on record ever caught on the float, beating an 8lb 1oz fish landed by Terry Theobold back in 2014. For the past three seasons I've been targeting the Lea's chub, trying to catch an eight-pounder on the float. Although paste and boilie tactics are more popular, I bet bored sat behind a rod, and much prefer to be active.
Usually opting for a maggot approach, with small hooks and fine lines, I changed to bread tactics after finding the river running with a tinge of extra colour. I mixed three liquidised white loaves with one of brown and fed small balls regularly with a big lump of flake on a size 8. When I hooked the eight-pounder, I actually had a couple of fishery bailiffs sat behind me. We were chatting about the 7lb 5oz fish I'd just landed when the float sailed away and I struck into a heavy fish.
Immediately, I turned to them and said, 'it's an eight', and after a few calming words of encouragement, I continued the fight. The chub fought steadily, sticking to the bottom and coming upstream very slowly. It didn't crash around like the smaller ones but had power like I've never experienced.
The rod buckled to the max, and the drag was cranked right up. Thankfully, it avoided the nearside snags and swam straight into the waiting net! After landing it, I sat down in a daze, beaming in disbelief. A couple of hours on the float with two enormous chub for a combined weight of 15lb 11oz is something I'll never forget. The next day I returned and had another three large chub, topped by seven-pounder. What an end to the season!"