London angler Simon Baker has been getting in on the tench action recently which saw him bank this stunning 12lb 2oz tinca.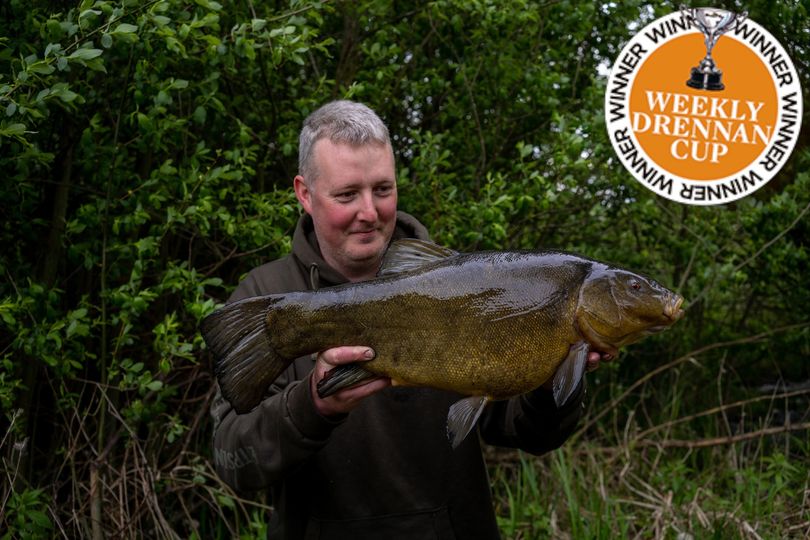 Targeting a southern gravel pit, Simon had made an early start to his tench campaign this year but had racked up plenty of blanks. On a recent outing however, the forecast indicated a spell of low pressure was on the way, and building night time temperatures, he felt hopeful his luck was about to change.
After finding a small gravel patch 60 yards out, Simon introduced a carpet of hemp and liquidised particles. Over the top, he cast large maggot feeders out. Just before first light, Simon recast and was watching the water when his alarm sounded a few bleeps before screaming off.
Simon explained "Initially, I thought it was a carp, due to the fish's sheer power. An explosive battle under the tip followed, before she was safely in the net. On the mat, I was greeted with an enormous framed tench, weighing 12lb 2oz – a new PB."
Well done Simon!