"The rod hooped over and a dogged battle commenced.."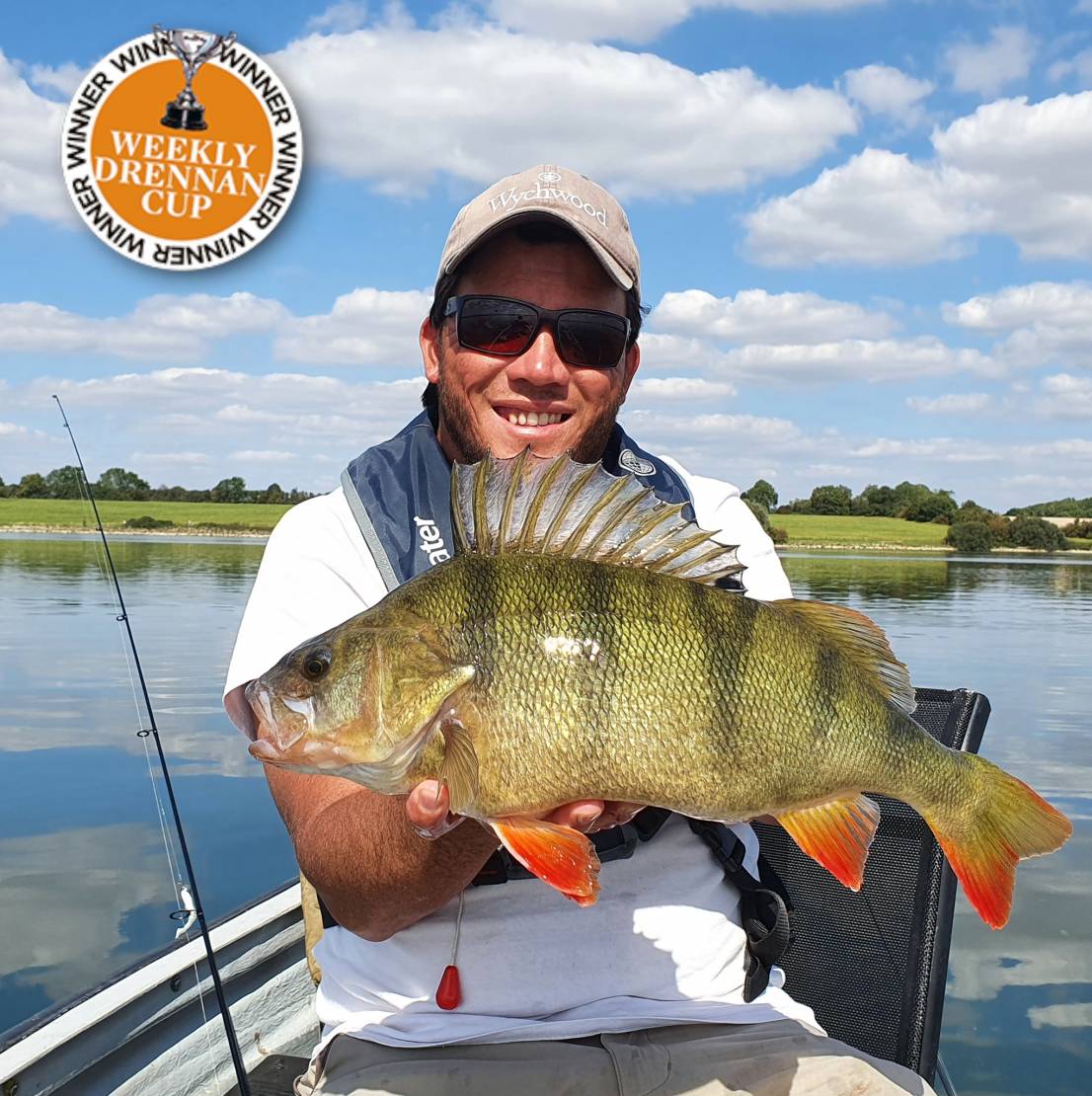 Sean Thomas landed this lovely looking 4lb 12oz perch on a recent lure fishing session at Grafham. It just goes to show regardless of the conditions, you're always in with a chance of a big girl!
Tom told us "I set out for a day's lure fishing on Grafham, the weather was bright and still and I knew that this would make for hard fishing. Due to the fact that I fly fish for Grafham's predators during the spring and summer I knew there was an abundance of small baitfish under 4 inches this year which the fish would be pre-occupied by. I tried drop shotting and casting larger lures without any success.
I knew as the fish were well spread out casting and retrieving would be the best approach for the day, so I set up another rod and rigged a small 3" 4play shad on a 15 gram jig head. The results come instantly and the first cast produced a 20lb 8oz pike. About an hour later I was drifting in 28ft of water and felt another heavy thump on the lure, the rod hooped over and a dogged battle commenced with me praying that it was a perch and not a trout. Soon a lump of a perch hit the surfaced, barely hooked in the top lip. I managed to get the fish in the net and it immediately shook the hook free. It was enormous, I knew instantly it was going to beat my previous pb that I'd set at Grafham on the fly 2 months ago at 4 lb 4 oz. The fish took the scales to 4 lb 12 oz and I know I will have a hard time beating it."