After starting the season with a 3lb 10oz rudd, Ryszard Warman has continued his great form, landing a fish of 3lb 6oz, plus an almighty 3lb 14oz specimen.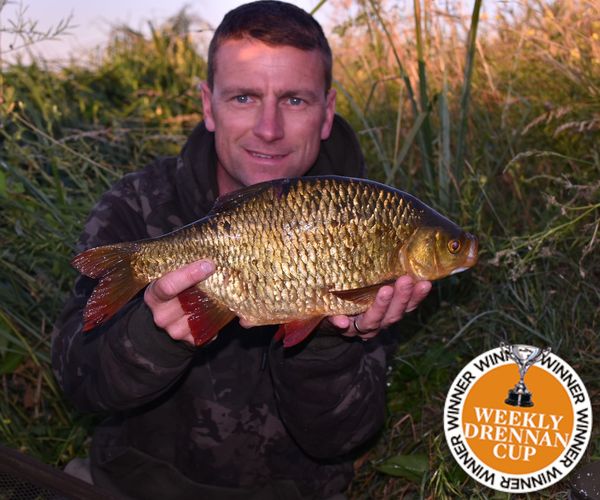 The Cambridgeshire angler was targeting a Fenland Drain, and had the 'smaller' fish last Thursday evening. But feeling there were bigger rudd about, he was back on the trail the next night after work. After locating a few good fish, he introduced some groundbait and liquidised bread, ready for a return at dawn the following day.
At 4am he was on the bank, and managed a few small fish on slow sinking break flake. After noticing a swirl for a loose offering, he cast at the fish and had an instant take. Immediately he knew it was something more substantial, and once he had the specimen on the bank, Ryszard was bowled over by its size. At 3lb 14oz, it smashes his PB, and ends a remarkable first month of the season.
Well done Ryszard!