Congratulations to Drennan Leicester's Roger Marlow and Dean Guest for finishing runners up in the inaugural Angling Trust and Canal & Rivers Trust Canal Pairs Final.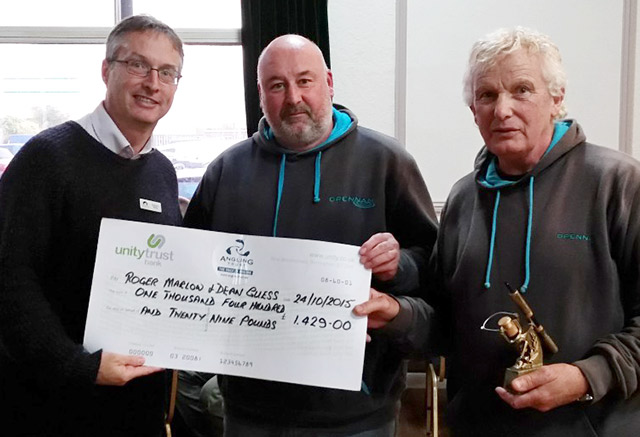 The Final saw 51 pairs lining the towpath of the popular Dams & Locks section of the Birmingham & Fazeley Canal in Minworth.
Champions on the day were Kevin Clarke and Dave Edgerley from Sam's Tackle in Wigan. Kevin was the best weight on the day with 4.128kg from peg 128 while Dave Edgerley managed 2.14kg from peg 185. Their hard-earned 96-point total earned them the winners' trophy and a £1,906 top prize.
The experienced Drennan Leicester duo were just four points behind on 92 points. Roger managed 2.54kg from peg 87 and Dean had 2.35kg from peg 135, winning themselves a runners-up cheque for £1,429.
The 2016 event will feature additional qualifying heats in Wales, Scotland and Ireland.
Result:
1st Kev Clarke & Dave Edgerley (6.26kg) 96pts
2nd Roger Marlow & Dean Guest (4.89kg) 92pts
3rd Peter Laughton & Andrew Webster (4.61kg) 90pts
4th Stuart Bird & David Trafford (3.83kg) 79pts
5th Simon Preece & Simon Mottram (4.16kg) 78pts