Jon Arthur won Round 2 of the Matrix Commercial Championship yesterday with a huge 189lb 10oz catch at Packington Fisheries.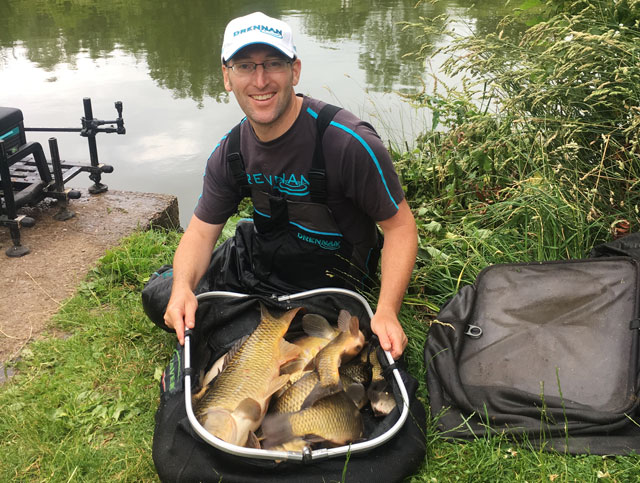 The in-form matchman was on peg 43 on Molands Pool and, after a slow start on the Method, he swapped to caster shallow tactics on the long pole. He ended up with a huge net of quality F1s for a weight that shook the lake record.
Jon used a 0.2g Margin Crystal and a 0.1g AS4 float, which had both been modified with shortened tips and stems. Main line was 0.16mm Supplex with a 0.12mm hooklength to a size 18 B911 hook.
Local ace Mick Bull was 2nd with 104lb 12oz from end peg 7 on Big Gearys and feeder expert Wayne Sharman was 3rd with 104lb 10oz from peg 46 on Molands.