Ross Sneddon experienced a trip he won't forget in a hurry when he visited Lake of Menteith in Scotland.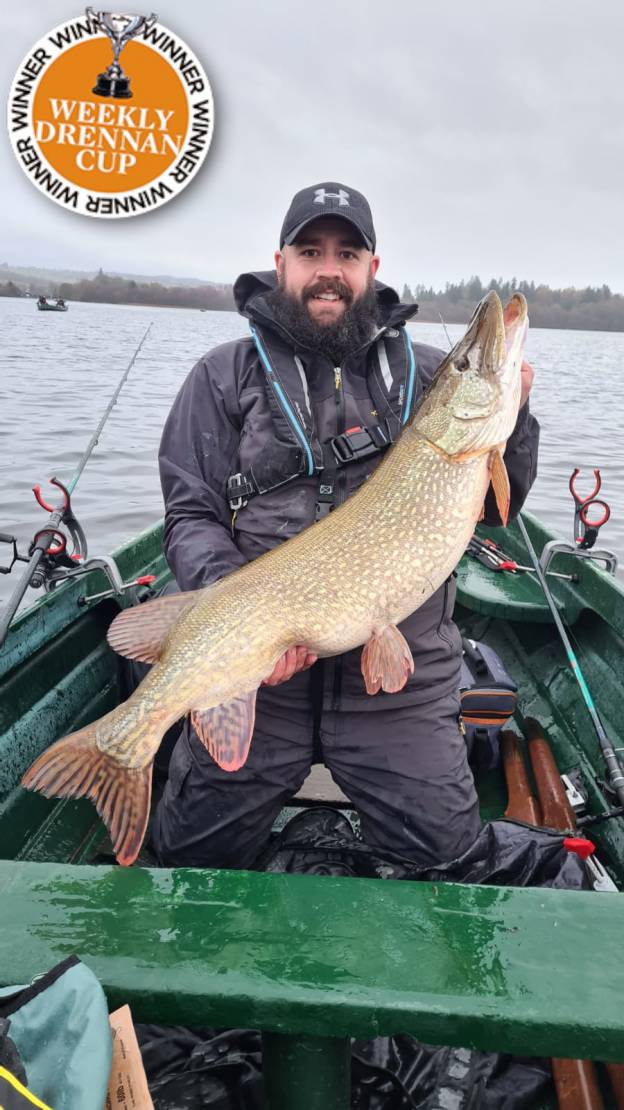 He told us "I was fishing at a Pike Anglers Alliance for Scotland and was fortunate enough to have been given access to the Lake Of Menteith along with my boat partner Cole. This was going to be a full days fishing (8am-4pm) with our main focus going towards float fishing dead baits.
I lost a fish in the earlier part of the day which felt like a big fish and my mate Cole had said "don't worry big man, a 30 will be along soon", a quick re cast and my sardine deadbait was back in the hotspot. A short while later I watched as the float moved slightly and said to Cole "I think there's a fish at my bait" we watched as the float moved again, he pressed record on the video camera and I struck into the fish and it instantly started stripping line.
I straight away knew it was a big fish and started to panic as I didn't want to lose it, we hadn't had a glimpse of the fish for 2 or 3 minutes (this felt like a lot longer to me) and then it came to the surface, turned with a big splash and took off like a rocket again, I was so excited it was unreal, after a few more runs she was at the side of the boat, I asked Cole to net her for me which he did and we got her into the boat and weighed, I couldn't believe how good the fish looked, it was perfect and by far the biggest I had ever seen. Cole didn't tell me the weight as he wanted to keep me calm, we released the fish and he then told me it was 35lb and I was over the moon! It was something I had always thought I would never achieve but fortunately managed it, we celebrated loudly afterwards! It's a special day i will never forget, fortunately it is all on film and the video is on our YouTube page (scottishwildfishing on YouTube) so you can have a look and see it."