The annual Easter festival on Rolf's Lake near Wheatley saw 21 anglers compete over the three days in far from ideal conditions.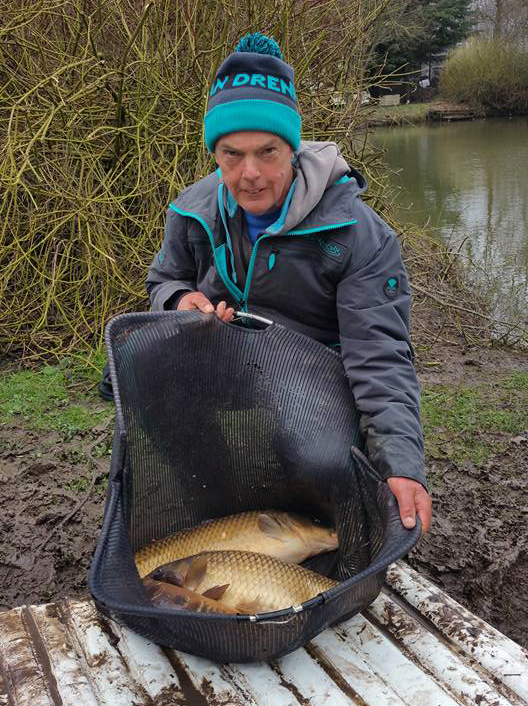 With the constantly changing weather and heavy rain, the lake was always going to fish very hard and good draws, together with making sure every fish hooked was landed, were vital.
The overall winner was Drennan Oxford's John Beesley with 4 points, which consisted of two section wins and a 2nd.
John drew the inform peg 34 on day one and landed three carp for 26lb on corn. On day two, he drew peg 32 and managed two carp for 20lb 11oz, both on corn for a hard-fought 2nd in section. On the final day with 2 anglers on 3 points and 9 anglers within 5 points, it was always going to be a tense last day. John drew one of the favoured pegs, peg 18 and although the lake fished very hard, John made no mistakes and landed three carp for 20lb and yet another section win.
John managed to only lose one fish over the three days which went a long way towards his win and helped him pick up a very handsome £540.
1st: John Beesley – 4 points
2nd: Tony Carter – 6 points
3rd: Andrew Rayment – 7 points