Roger Carswell banked himself this superb 7lb 4oz chub from the River Severn near Shrewsbury on a recent session.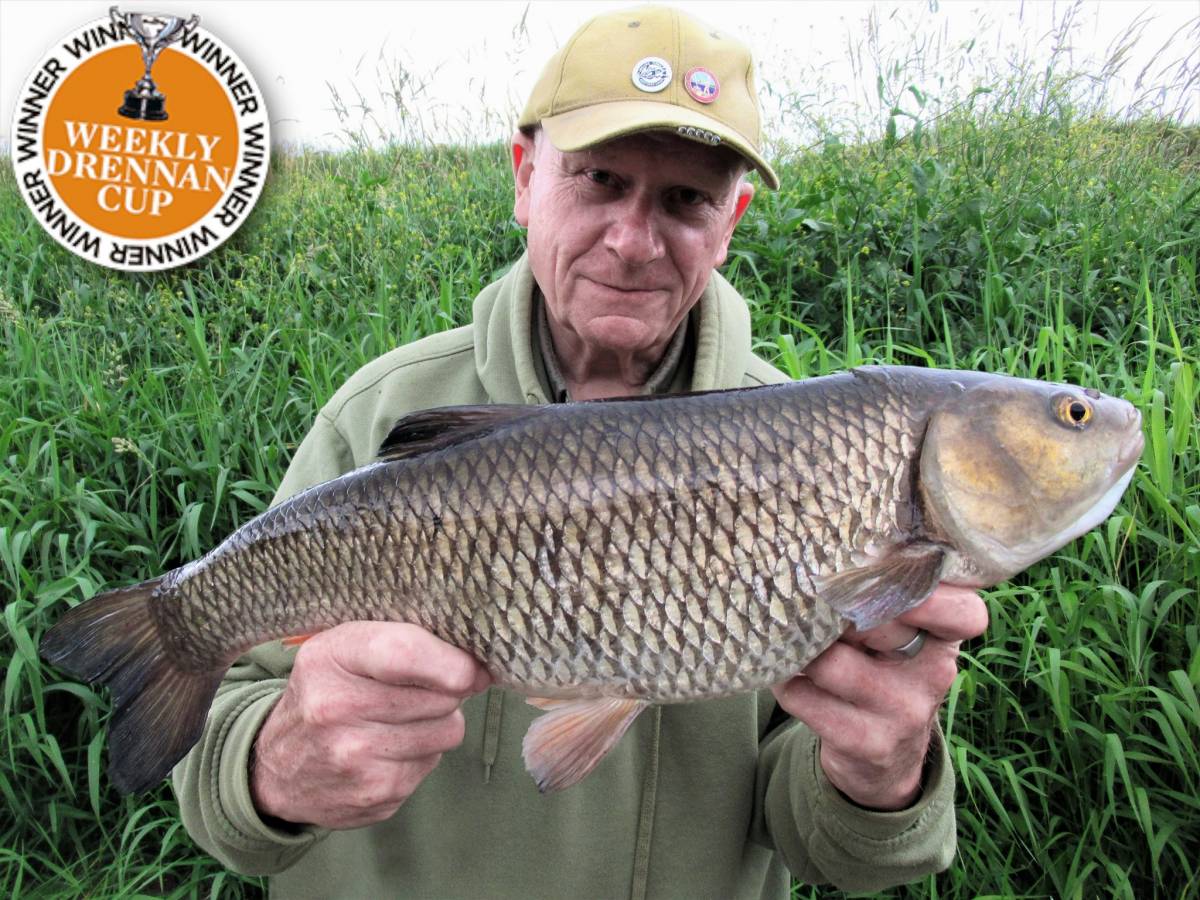 Roger told us "Low, clear conditions have made fishing very difficult so far this season – too many anglers still persist with big baits to catch barbel, but the reverse approach can often be more successful. You can get away with crude tackle when night fishing but daylight hours demand a more subtle approach. On occasions I like to fish an hour or so into dark, but most of my fishing is during the day/evening and smaller baits definitely catch me more fish, especially when the Severn's fishing rock hard, as it is now.
Like most people, I've struggled recently – but I've also had a couple of good sessions and one real red-letter day. A couple of days ago I enjoyed a fabulous day's sport that comprised of fourteen barbel and seven chub, the barbel ranged from 2lbs to about 6lbs, whilst the chub were 12ozs to 5lbs – not monsters, but a superb day considering the conditions. Most of the fish came to 6 or 8mm banded pellets mounted on a size 12 hook – dampened pellets coated with groundbait made from crushed pellets were fed through a 1.5oz open end feeder.
After my latest success I hit the bank with mild confidence, my chosen swim was shallow – maybe two feet deep, but with plenty of cover along the opposite bank. A strong gusting wind made accurate casting into the far bank rat holes a bit tricky, but not impossible. Despite the overcast conditions, the fish weren't exactly crawling up the rod and after about three hours I'd only got three small chub and a barbel to show for my efforts, so I decided to move downstream.
First cast in the new peg turned up another small chub – but about twenty minutes later another bite saw me connected to something much bigger – but definitely not a barbel. I had to walk downstream to net the fish in the fast, shallow water. It was a beast of a chub that would have been more at home chewing on whole signal crayfish, rather than the tiny 6mm krill pellet that was responsible for its downfall. Chub are usually pretty hollow at this time of year but this clonker weighed in at 7lbs 4ozs, like a lot of people I know, it had obviously packed on weight during the corona virus lockdown! One thing's for sure, I certainly wouldn't mind making its acquaintance again next autumn/winter when it would be even bigger!"