Korum-backed ace Rob Thompson was the next angler to enjoy tench success when this pristine 10lb 15oz example (inset) devoured his fake maggot hookbait.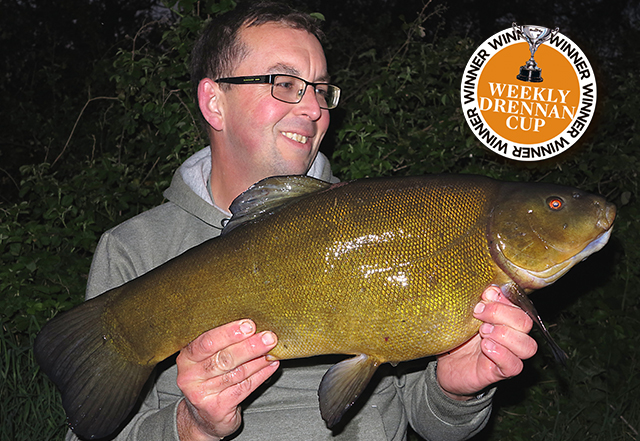 The Leicestershire-based specimen hunter spent a day targeting a big Midlands pit and lightly baited a spot with a dozen medium Spombs of groundbait, Sonubaits F1 pellets and mixed particles.
"I've fished this pit a few times in previous years but never had anything over 8lb, so I'd set my target at 9lb," he said.
"I had two bites mid-morning resulting in a seven pounder and a lost fish then nothing until 5pm, when I had a flurry of bites and three more fish.
"It then went quiet and I thought it was game over but just as the light faded I had another bite and landed the biggy, which was something of a shock to say the least."
Rob's set-up included 2oz Korum swivel grub feeders with 10lb smokescreen nylon hooklinks and size 12 specimen hooks incorporating plastic maggot hookbaits.