As rivers fine down from flooding anglers across the country have cashed in on 'perfect conditions' landing monsters of several species including a pike of 32lb 11oz.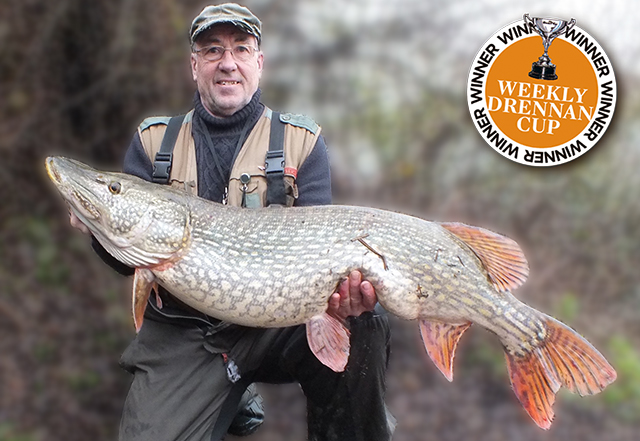 It provided the only run of a session on the River Trent when Worksop's Ian Wilson cast out a herring hookbait.
He's been fishing for predators on the waterway for 40 years and with the river fining down after recent rains, the window of opportunity opened.
It was mid-afternoon when the huge fish fell into his trap and it's one of the biggest authenticated pike ever caught from the River Trent.
"I thought it was a big 'twenty' when it slid into the net, but then it rolled over in the net and I realised it was over 1ft deep….a sight I will never forget," he said.
"The river had been in flood for quite some time, so as soon as I noticed it was dropping down and had changed from a chocolate brown colour to hold a greyish tinge. I knew the predators would be on the feed and I was right."
It's a fish that beats his previous personal best that stood at 25lb 11oz and was beaten with 65lb braid, a 28lb Drennan wire trace and size 6 trebles.