Chris Tredwell became the envy of anglers across the nation when just a few casts with a lure on the River Severn a produced a huge 4lb 3oz perch and a 6lb 7oz chub.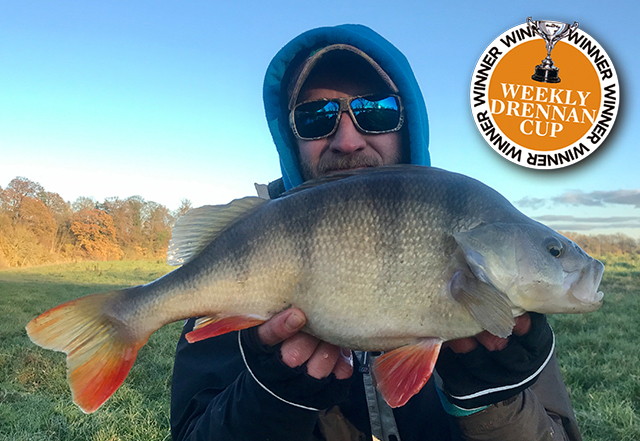 He made an early finish from work count when the 33-year-old drove to his favourite stretch of the waterway, which he had planned to fish with some friends the following day.
But he couldn't resist the temptation to have a few casts and it didn't take him long to get among the perch.
"On my very first chuck I had a 3lb-fish hit my lure hard off the bottom which made me realise there was the possibility of a much bigger perch in the area," said Chris.
"I didn't want to over-fish the swim and told myself to only cast one more time, so I chucked my lure 10 meters behind where I caught the previous perch and as the lure was dropping I had this huge stop in my line – I knew immediately I was in but this time it felt much heavier."
"The head shakes were ridiculous and when I finally got it to the surface for the first time I realised that this was the big one!"
"On the scales, it went 4lb 3oz and is my second biggest perch from this spot, with the first being my personal best at 4lb 8oz."
Chris's incredible session didn't stop there as a move to a different swim yielded a 6lb 7oz chub – a new PB for the self-employed plumber.
All Chris' fish fell to a Z-man Ned Rig in green-pumpkin colour and a 7g jig head attached to 5lb fluorocarbon and 10lb braided line.