Big tench weren't the only species to get on the feed this week either as Richard Wilby proved with this sublime 6lb 9oz eel.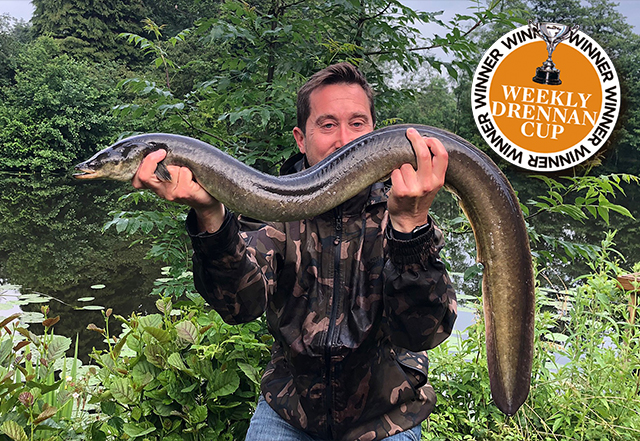 The CC Moore and Fox-backed specimen ace fished a single night on a small Norfolk water which he knew had history for producing big snigs.
"It was over 40 inches long with a nine-inch girth and its tail was thick with pure muscle," Richard said.
"It gave one hell of a fight and actually reversed out of the net six times because even with its head against the spreader block, a lot of the back end was hanging out over the cord.
"I was praying it didn't fall off."
Richard's new personal best eel provided the only bite of the session and took half a half dead rudd mounted on a size 6 hook attached to a 30lb soft wire trace.