Huge roach from East Anglian rivers are rare beasts so you can imagine Richard Wilby's delight when he slipped his net under this pristine 2lb 9oz specimen.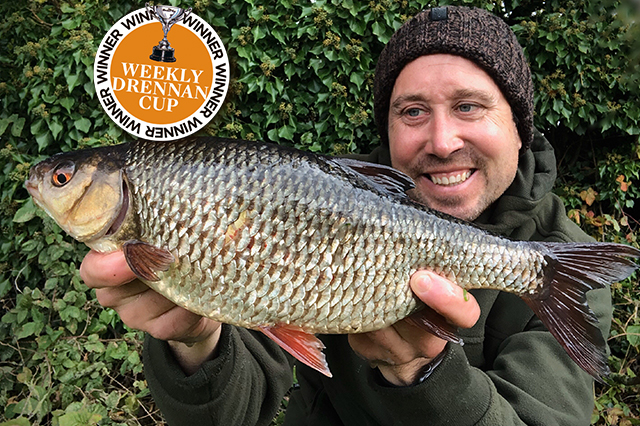 The 2018 Drennan Cup runner-up had spent eight morning's fishing his chosen venue over the last few weeks with just three roach to show for his efforts, but this 2lb 9oz example made all the effort worthwhile, as he explained…
"Huge roach are very rare in this region so I'm tremendously happy with it – although I think it could do me a bigger one!" he said.
Richard's roach fell to simple trotting gear including a pin, stick float and a piece bread flake mounted onto a size 12 hook.