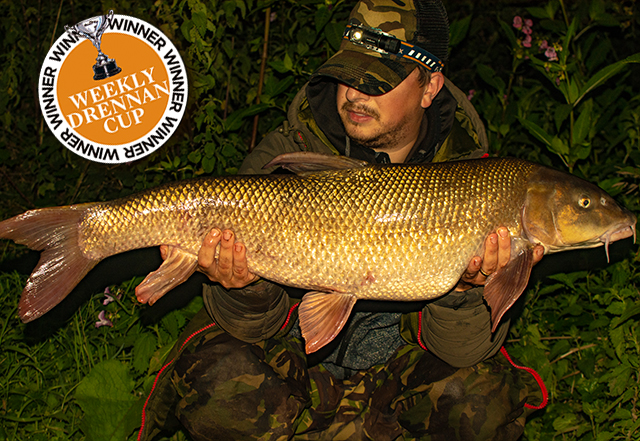 3 Foot Twitch & NxtGen Baits boss Richard Easom caught this colossal 16lb 3oz barbel from a stretch of the middle Trent.
Fishing just 12ft from the bank the 39-year-old was standing next to his rods in the hours of darkness, when one of them sprung to life with the big fish attached.
He told Angling Times: "I lifted the rod to find heavy resistance before the fish took off to the left and under a marginal tree. "Maintaining pressure it then began to plod – that usual sign of big fish. "As soon as I clapped eyes on the prize, I knew it was a fish I didn't want to lose."
The Trent big girl fell to a double 16mm NxtGen Redemption dumbell boilie on a size 6 J Precision hook tied to 35lb Kryston Super Mantis hook link.