The biggest recorded barbel from the river Trent this year was banked by Carl Salisbury after an epic battle.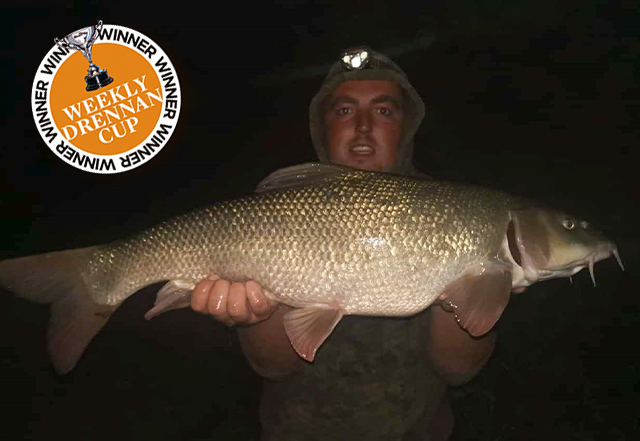 The river Trent's barbel sport has shown no sign of slowing down as proven by a number of big-fish catches – topped by this exquisite 16lb 12oz specimen.
The fine barbel is one of the largest caught from the waterway this season and was banked by Carl Salisbury during his maiden visit to a tidal stretch of the waterway.
The 49-year-old from Staffordshire decided to settle in a swim that featured deep water in between two shallow runs, and employed regular casting to ensure his swim kept topped-up with bait – which included scolded pellets, crushed boilies and mixed particles.
He said: "To my surprise just before 8 o'clock the downstream rod went into meltdown.
"I lifted the rod and an unstoppable fish was attached – It went at least 50 yards downstream before weeding itself!
"I just couldn't move her so I decided to walk downstream, level to where she was and managed to get her moving again.
"I could now see the size of her head and she looked huge.
"I got her to the surface and she glided into the net and left her in the edge for five minutes while we both recovered.
"The Reuben's swung round to 16lb 12oz – a new PB beating my previous best of 14lb 14oz from the River Dove!"