A haul of specimen roach that Richard Barlow certainly won't be forgetting anytime soon.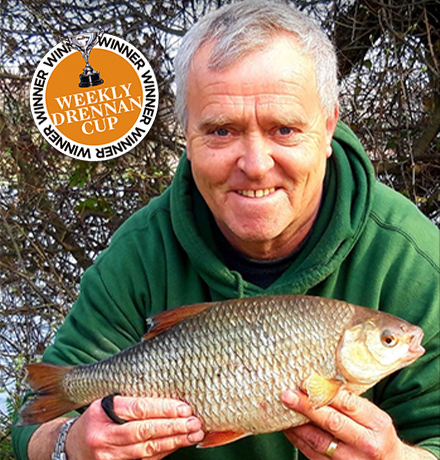 Alfie Naylor's big roach wasn't the only specimen caught recently either as Richard Barlow proved with this 3lb 5oz specimen.
The Poole-based angler used groundbait feeder tactics with sweetcorn hookbaits on a Wimborne and District Angling Club Stillwater to take the large three pounder, alongside others weighing 2lb 6oz, 2lb 5oz and 2lb exactly.
"I had just caught the three two-pounders when the bobbin went again and I struck into a heavy fish," Richard said.
"It was the best feeling in the world and a lifetime ambition achieved."