"The fine specimen is just one of a string of big roach reported to the Angling Times News desk in the last few weeks and fell from Highbridge Lakes in Norfolk.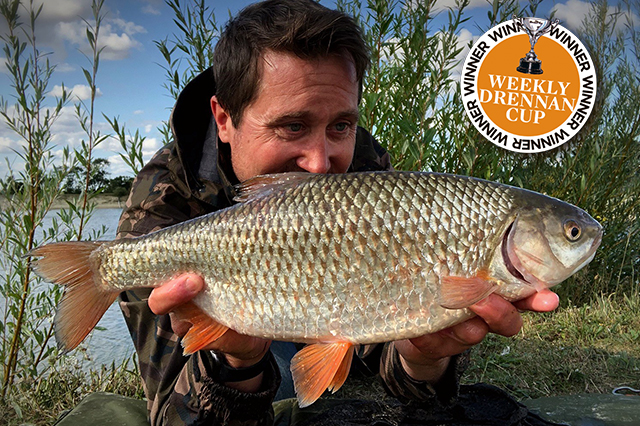 Fishery owner, Rich, is no stranger to big roach having landed 27 redfins over the 2lb barrier in the past 18 months but this recent capture blew him away – a first ever three and new personal best.
The runner up to last year's Drennan Cup told Angling Times: "I usually like to find my own venues, but I gave in to my stubbiness and joined Highbridge Syndicate in Norfolk, which is renowned for throwing up a few big roach each year.
"I did a night session the previous week with my son and managed 10 roach to 2lb 10oz and lost one which looked bigger in the headlamp. It was a good start and gave my confidence the boost it needed on a new lake.
"On my next morning trip, I decided to fish with my tip rod in my hand. I had my last cast of the morning and the rod went almost as the bomb hit the bottom. I couldn't miss the bite. Initially it felt heavy like one of the many 5lb bream I had caught, but then it started to kite and I thought it could be something special.
"After two minutes it surfaced. My legs and head completely went, it was the biggest roach I've seen.
"The length was unreal, 16 inches, and its back, like all the Highbridge roach, was very chunky and solid."
The phenomenal specimen fell to a 10mm CC Moore Live System boilie presented on a size 12 Matrix hook tied to a 8lb braided hooklink on 6lb mainline. This was fished in 20ft of water with a pouch of ten freebies introduced every five minutes."