Airfield Lakes Fishery owner Richard Wilby has been enjoying some incredible sport from big roach of late with his most recent session producing this stunning 15lb-plus bag – topped by a 2lb 10oz specimen.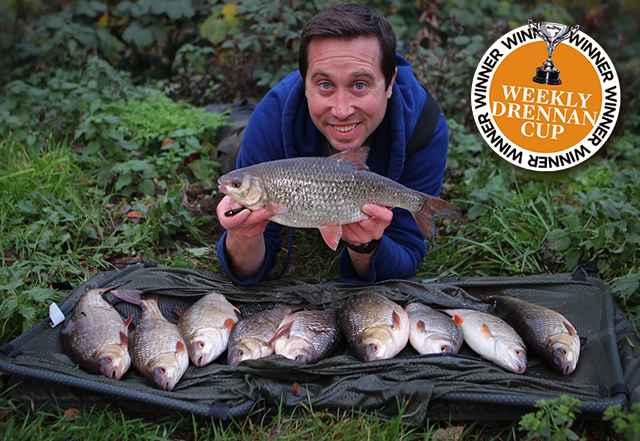 Richard's successful approach involved casting between 30-40 yards out on a Midlands gravel pit and alternating between maggot and boilie hookbaits to tempt the roach into a feed.
He told Angling Times: "If I didn't cast my rigs directly to the same spot over my bait then I wouldn't get a bite.
"They were very finicky and I had to alternate between fluorocarbon and braided hooklinks to ensure my presentation was perfect.
"In the feeder, I also used a fine, dark fishmeal groundbait and mixed my maggots with krill powder to give them extra flavour.
"All this combined gave me a huge edge and I ended the session with five roach over 2lb and all others exceeding well over 1lb."