Back in the early 90's, Mark Woodage managed to land his personal best roach weighing 2lb 9oz, little did he know, it would be beaten some 25 years later with some truly amazing captures.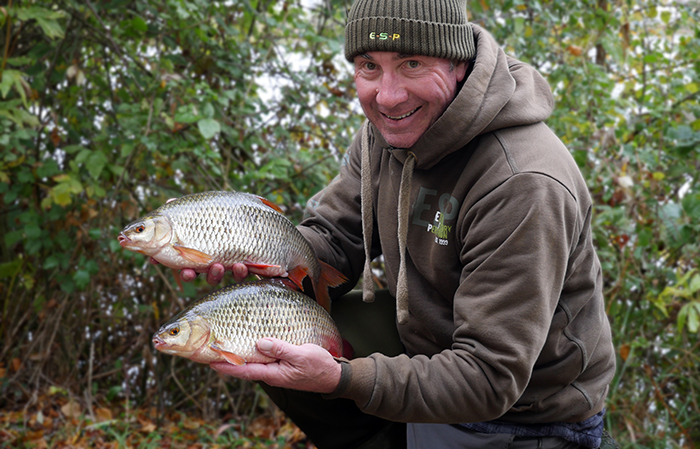 This is Mark's account of how his fortunes changed:
It's no secret that many of today's carp waters up and down the country hold specimen sized fish, which to a large extent are neglected. When I decided to try and up my PB roach this year, I couldn't think of a better place to start. Keeping an eye on potential venues and what was being caught, one catch in particular really caught my attention was a brace of immaculate red fins. The smallest of which weighed just under three-pounds and the largest weighed just under four pounds! It was a brilliant photo and just looking at it made me want to catch one. Even though those fish were caught by a carp angler, it showed the potential of that particular lake.
Once the 2017/18 river season came to an end I was on the case and numerous mornings and evenings were spent lakeside walking around looking for any signs as to where they may be holding up. However, after a considerable amount of time and effort, I put in I never saw a thing, absolutely nothing! It was proving far more difficult than I imagined. Not helping my confidence was the fact that the very odd roach that was being caught were being taken at night by the carp anglers who were fishing well over 100 yards out.
Come to the end of May I needed a change. Literally, hours and hours walking, talking and blanking had taken its toll and I wrote in my diary "Not so sure about these roach, life is far too short, I think it's time to move on!". So I turned my attention back to tench, and with instant success! Just what had I been missing!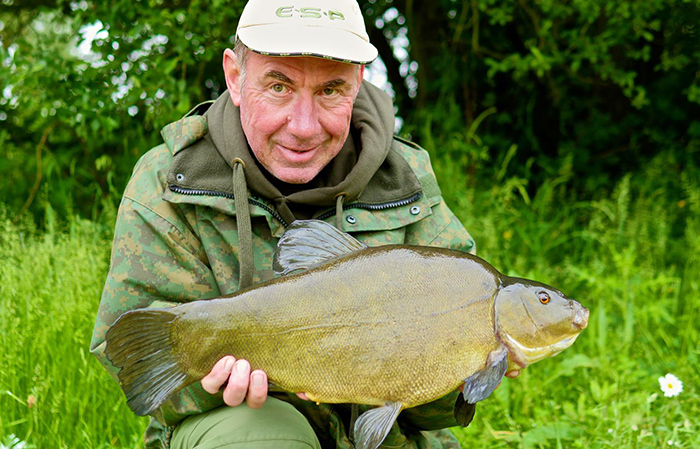 Unbelievably on my second tench trip the inevitable happened, I saw a roach role then another and another. I very quickly set up my 15ft Acolyte Plus, with a fixed spool reel loaded with 4lb 4oz Float Fish line, a large-bodied waggler float and a size 18 hook baited with a couple of red maggots. Figuring the fish were in the upper layers the float was set at 5ft, well off the bottom in 12ft of water. The float was followed a pouch full of red maggots and after missing a bite first cast, the float sunk again on the second cast and I was in! I can honestly say that I was trembling like a leaf as I carefully played what was obviously a decent fish. But was it a perch? Then in the crystal clear water, I got my first glimpse of it. Now if I was trembling before you can imagine how I felt now. For the first time, I was aware a huge redfin had fallen for my double red maggots. Making matters even worse, it really didn't like the look of the landing net and bolted several times, each time making my heart race faster and faster. Thankfully I can tell you it weighed 2lb 12oz and was in mint condition. Mission accomplished! Little did I appreciate what would follow over the next few months.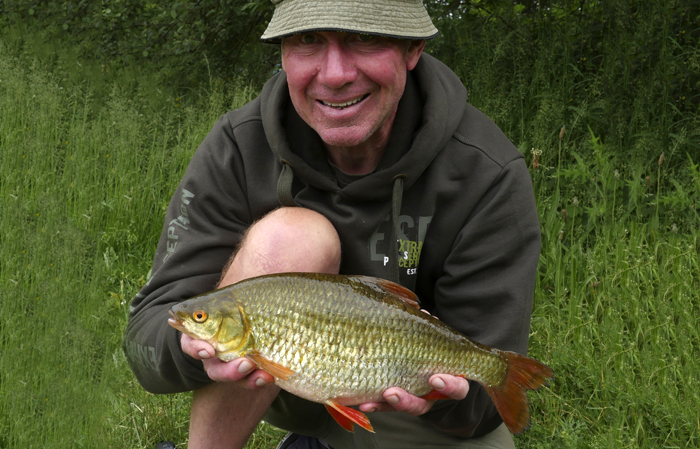 That first roach gave me a huge lift. Not only was it a stunning fish, but it also proved that I didn't have to cast to the horizon in order to stand any chance of catching them. I returned a few days later and was lucky enough to get the same swim. This time however my approach would be totally different. Normally I would always float fish rather than fish a lead or feeder. Although, I thought for this particular task a helicopter rig would be the better option.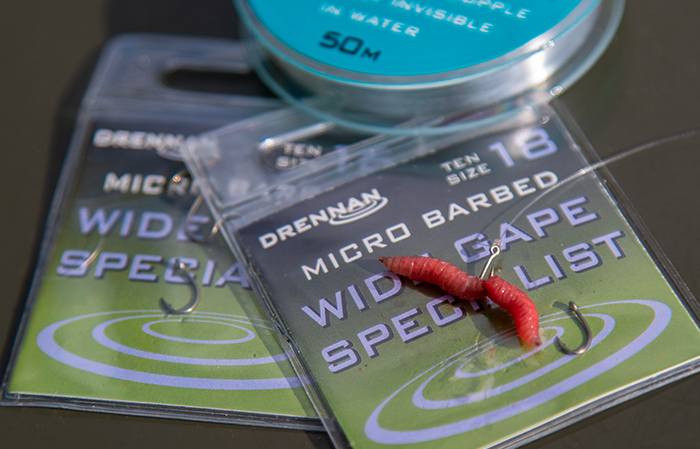 For anyone who isn't familiar with this rig, it's really simple but very effective. First of all, you slide a Float Stop onto your mainline followed by an ESP Quick Change Swivel, followed by 2 more float stops. The end of your mainline (6lb) is then tied to a Kamasan Black Cap or Feeder Bomb. All that now remains is to attach a 3" hook link. I'd suggest 5lb or 4.4lb Supplex Fluorocarbon to which I tie a size 18 Wide Gape Specialist hook. To finish up, I then slide a rig sleeve onto the hooklink to trap the loop over the Quick Change Swivel. To make sure that your hooklink hook isn't In danger of getting tangled with your feeder, I like to make sure my hooklink is an inch or so away from the feeder once folded down. The rods I use are 1.25 12ft Series 7 Avon/Quivers. They are perfectly strong enough to cope with casting a reasonable distance and yet are soft enough in the tip to stop hook pulls.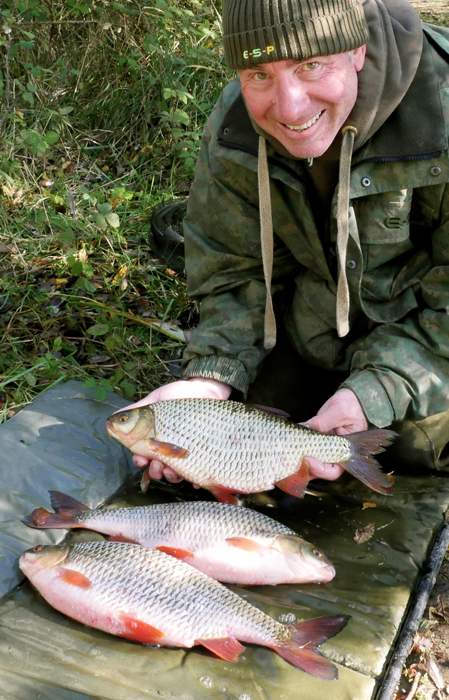 My approach to each visit is pretty regimental. I always try to arrive at least 30 minutes before daylight and use this time to try and see if any evidence of their presence can be seen. If it is, then that's the area I'll start. If nothing has shown, I'll pay some attention to the wind direction. This isn't always correct, but my findings are the roach will often follow a warm wind, but they'll stay on the back of a cold wind. If I have any inclination roach are in the area, I won't introduce any free offering other than that in the swim feeder. If however, I get no indication after 30 minutes I'll introduce three medium spods of hemp and red maggots. As far as the hookbait goes, I'll use two live reds on an 18 hook or two live reds and a fake buoyant maggot on a 16. If the water you chose has a crayfish problem, the fake maggot may be a better option.
Anyway, over the next few months numerous blanks have been had, but by keeping an eye on the venue, watching, talking to the carp boys, listening and moving swims I have managed to bank some outstanding roach to an incredible 3lb 3oz which have made it all worthwhile. The chances are, wherever you live, you won't be too far from a similar venue to the one I targeted. It could well be worth a visit or two!