After a Christmas at home and the onset of cabin fever, Drennan RAFs Baz Bright decided to brave the elements and head over to Lake View fishery for the Middy Adrenaline Baits Winter Qualifier.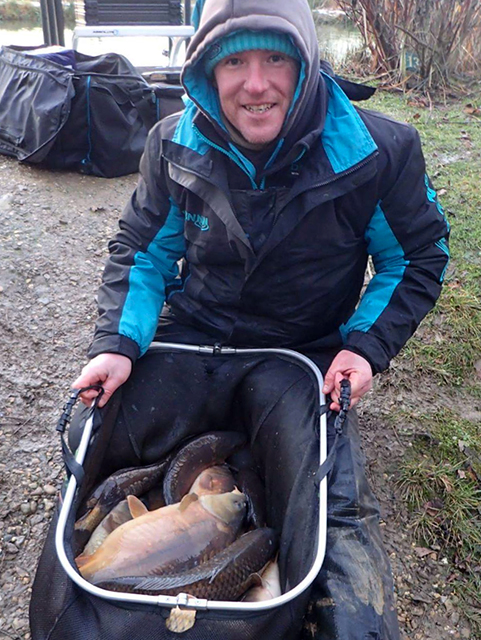 With 2″ of snow on the ground and heavy snow showers forecast throughout the morning, Baz was glad to draw peg 13 on Canal.
Fishing various lines with pellet and maggot he managed a mixed bag of carp, F1s and silverfish for 49lb 13oz. A match win for Baz and most importantly, a position in the Middy final in March.
His peg also happened to be the golden peg, so it made the extreme weather conditions certainly worth braving!