The Drennan Specialist 12ft Distance Tench & Bream Mk2 is ideal for targeting specimen fish at long range.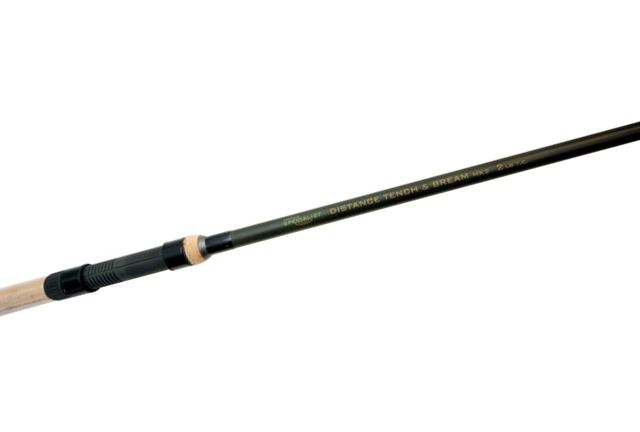 The original Distance Tench & Bream rod was launched back in 2009 and was purpose designed for anglers fishing at range for specimen bream and tench. It quickly became a must-have rod among specialist anglers and the all-new Mk2 version is a very worthy successor.
It has a high modulus carbon blank and is fitted with seven SiC guides, which helps to provide ultra smooth line flow. This helps immensely with improved long-range distance casting and accuracy using leads and fully loaded feeders.
The 2lb test curve blank is very similar to the original, with a tactile, shock-absorbing tip and a progressive, semi-through action. We took the opportunity to stiffen up the butt section slightly, which results in extra casting power and even greater accuracy at range.
This excellent two-piece rod also features a stylish matt green paint finish, Fuji DPS reel seat, full cork handle and new Specialist branding.