The 1 1/2lb test curve Drennan Series 7 Specialist Avon Quiver 11ft has a nice through action which is great for playing fish and for avoiding hook pulls.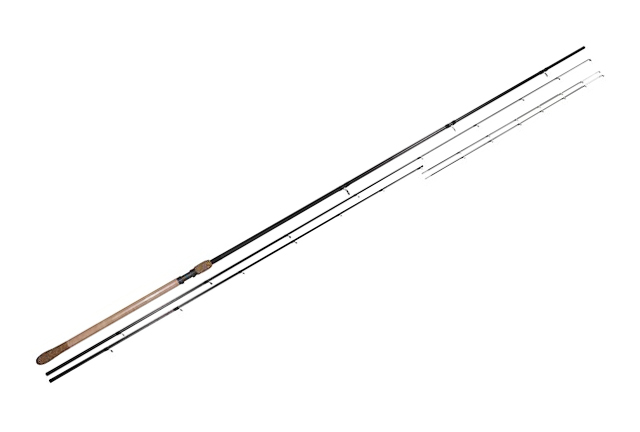 The rod is supplied with a choice of two top joints; a classic Avon style top and a quiver top, meaning the rod can be used for a wide range of methods. Slow taper 3oz glass and a 4oz glass Feeder Tips are supplied, both with night sight white painted tips for good visibility, even in low light. Additional softer Feeder Tips from the range can also be purchased.
When fished with the Avon top section the 1 1/2lb test curve is ideal for fishing with bite alarms for stillwater bream and tench, for light stalking work and even for margin float work.
With the quiver top fitted and either a 3oz or 4oz glass tip it makes an excellent rod for targeting chub on rivers. The forgiving action helps to reduce hook pulls and allows the use of a wide range of lines from 4lb to 8lb.
The rod is fitted with a full cork handle, screw-down reel seat and full SiC line guides. Two equal length sections allow the rod to be made-up and stored in a rod sleeve ready for the next session.
Features:
11ft (3.35m) Length
1 1/2lb test curve
High modulus carbon blank
Avon top section
Quiver top section
SiC line guides
Ideal reel lines 4lb to 8lb
Full cork handle
Screw down reel seat
Recommended casting weights up to 3oz
Supplied with glass Night Sight Feeder Tips of 3oz and 4oz