At 10ft the Puddle Chucker F1 Carp Waggler is the shortest of the Series 7 Waggler rods and is perfect for fishing at close range on commercial carp fisheries for F1s, other small carp and silvers.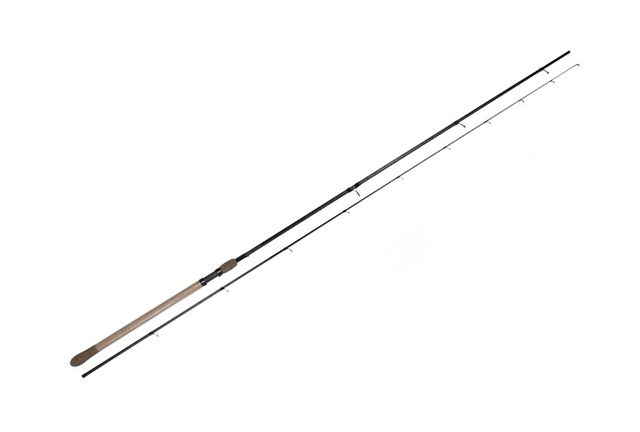 Its length and perfect balance allows the angler to cast light floats and small pellet wagglers single-handed and with pin-point accuracy.
F1s have been stocked at commercial fisheries all over the UK as they don't grow too big (commonly up to about 4lb) and will feed all year. They are usually targeted at waggler distance or at close range, or even where the marginal shelf meets the bottom. Although not renowned as particularly hard fighters these fish have a habit of zipping away when hooked and this combined with a soft mouth means a rod that is too stiff will lead to infuriating hook pulls and costly damage to your match weights.
This handy, short rod is purpose built for the job, with a surprising amount of power yet a soft and forgiving power play action in order to minimise these hook pulls.
It is fitted with SiC guides and is ideally matched to mainlines between 3lb and 6lb (0.13mm to 0.18mm) and hooklengths of 2lb 8oz to 5lb (0.12mm to 0.16mm). It can be used to fish all types of waggler floats including loaded pellet wagglers.
The rod is supplied in a smart padded rod sleeve complete with a set of neoprene bands, allowing the rod to be transported made up. Ideal for modern day commercial fisheries!