The Series 7 Puddle Chucker 12ft Method Feeder is the big brother to the 11ft version and has more power to cope with heavier loads and casting greater distances.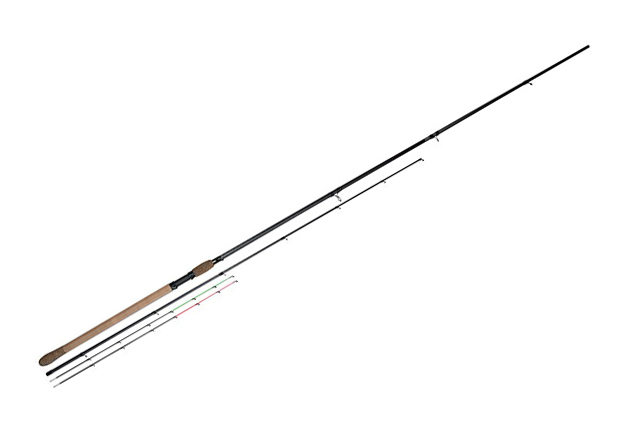 This model had everything required to cast a range of bombs and feeders while retaining enough sensitivity and forgiveness to play and land hard-fighting carp without problems.
Large Method feeders fully loaded with groundbait can weigh up to 5oz or 6oz, so the rod has to have enough power and backbone to be a seriously good casting tool. At the same time, the carbon blank needs to be soft enough with a semi through action to provide an effective shock absorber for playing and landing big fish. In this rod these opposing characteristics have been blended to perfection.
Ideal reel lines are 5lb to 8lb and both the slow taper glass tips at 3oz and 4oz help to soften and prolong the big bites which are so often experienced when fishing the Method.
This two-section rod can be made up ready for use, folded and stored in its own padded rod sleeve, which is supplied as a standard. The rod sleeve has a small upper internal pocket to hold the spare tips and the whole thing comes complete with three neoprene straps to help keep everything together.
On the outside is a clear pocket containing a number of white waterproof labels so you can clearly mark what the rod is set up for.