The Series 7 Puddle Chucker 10ft Carp Feeder is an excellent fish playing rod that is absolutely ideal for carp on small commercial waters.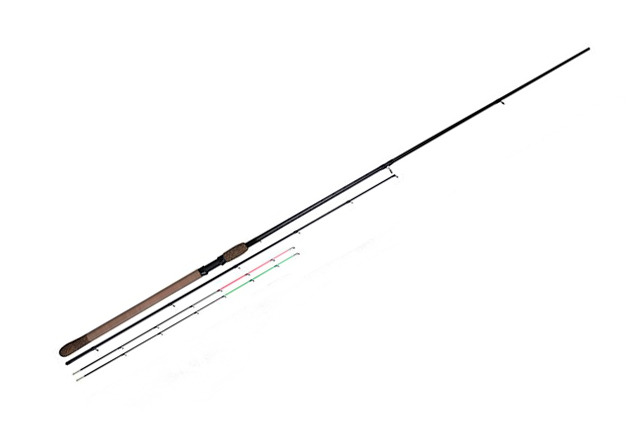 It is the shortest in a family of three Carp Feeder rods and ideal for short-range work and tight pegs. Despite being only 10ft it is very capable of casting bombs and small feeders accurately and landing small to medium carp quickly. It has power in reserve to let you steer carp away from obstructions yet not so much as to risk hook pulls or line breakages. The shorter length also allows you to bring fish much closer for convenient netting.
With ideal reel lines between 3lb and 6lb it will handle anything from light bombs through to medium feeders. The two slow-taper glass tips of 1.5oz and 2oz will help exaggerate bites and the special shock absorber action will reduce hook pulls.
It is also designed to break down into two equal length sections with one of its quivertips in place, making it really convenient to set up and put away quickly.