The Series 7 11 to 12ft Puddle Chucker Method Feeder Combo is an extremely versatile, all-round rod that is particularly suited to commercial fisheries.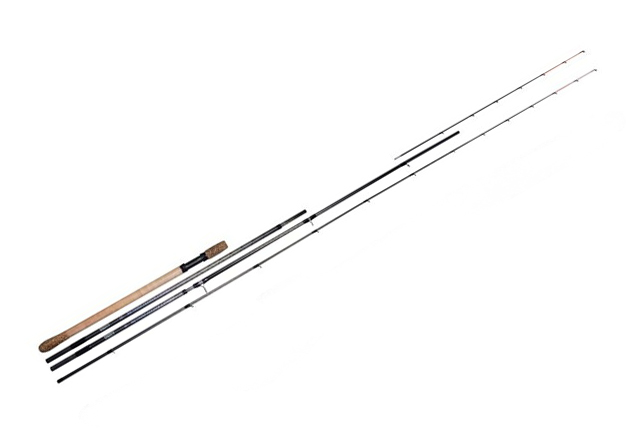 It is a slightly more powerful choice than the Carp Feeder range but retains the nice, progressive, semi through action to reduce hook pulls, but still with the power to cast further and land bigger fish.
It can be carried fully made up at 11ft, with the very handy option of easily changing to 12ft without the need to strip everything back down and tackle up again. At 12ft the butt guide is moved further up the blank which helps maximise casting distances on a range of feeders including large Method feeders.
The rod is ideally matched to reel lines of 5lb to 10lb at 11ft and slightly stronger 6lb to 8lb at 12ft. Supplied with slow taper glass feeder tips of 3oz and 4oz and it own padded rod sleeve and neoprene bands.