The 13ft Drennan MatchPro Ultralight is a versatile match-style float rod and ideal for roach, dace, chub and skimmers, but with the ability to deal with bonus fish when encountered.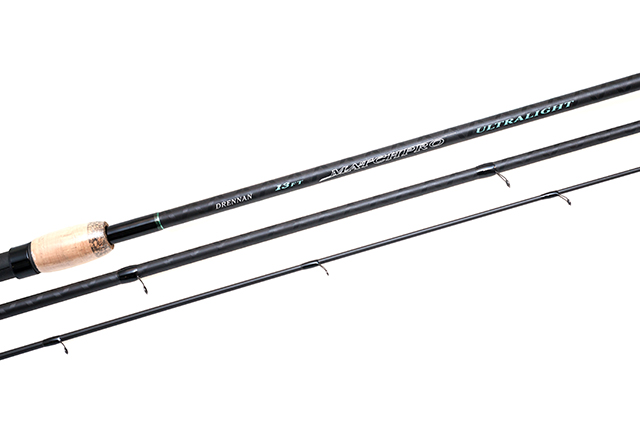 This excellent 13ft (3.96m) blank has a light and fast tip action and is extremely rigid with no excess middle or tip bounce. These characteristics provide a rapid strike response, improve float control and help to minimise tangles.
Although the rod is crisp and fast it has a deceptively gentle shock absorbing tip which cushions the strike and allows you to fish hooklengths right down to 10oz or 12oz (0.06mm) with total confidence. At the other extreme, chub, bream and tench can be caught fishing 3lb or 4lb lines straight through.
The Drennan 13ft MatchPro Ultralight is an absolute pleasure to use and is so light and well balanced that even when working a float through on fast rivers it can be fished for long periods without fatigue.
Recognised as some of the best and highest quality float rods available, Drennan MatchPro Ultralights are available in 11ft, 12ft, 13ft, 14ft and 15ft lengths.