The 13ft Matchpro Float is a beautifully balanced, lightweight, tip-action float rod and ideal for a wide range of tactics and species.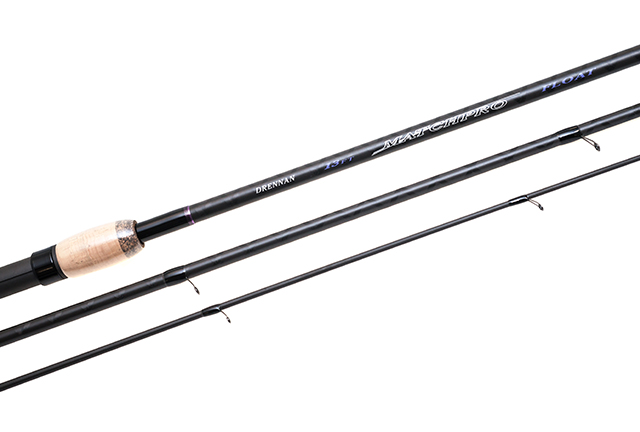 This versatile match-style float rod is a stepped-up version of the 13ft Ultralight with extra reserves of power in the tip and middle sections. It can be fished confidently when targeting a shoal of chub on the river, bags of tench and bream on stillwaters or match-sized carp on commercials. It is equally useful for compiling a big bag of silverfish, as the extra power helps you to lift and swing fish to hand quicker.
Recommended lines can be anything from 2.5lb up to 5lb and possibly as high as 6-7lb with high-tech monos. Hooklengths can be as low as 12oz or even 10oz (0.07mm to 0.06mm) because the tip section is remarkably forgiving and absorbent.
The 13ft MatchPro Float is built with super high modulus carbon with full SiC guides and has a traditional three-piece construction.