The 12ft (3.66m) Drennan MatchPro Ultralight is produced in high modulus carbon and is fitted with a Fuji reel seat and full SiC guides.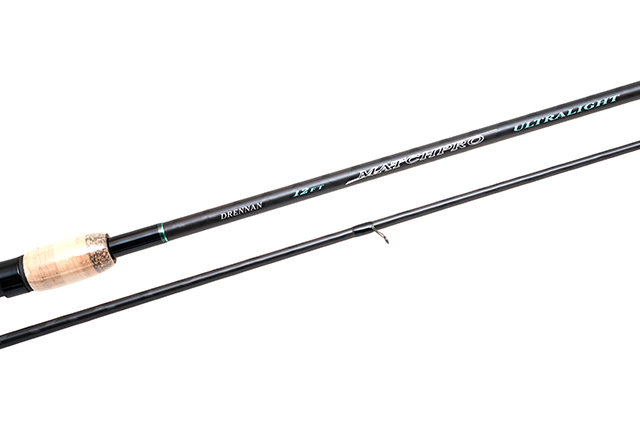 It is a beautifully balanced rod and feels amazingly light in the hand. The blank is rigid with an ultra fast action, making line and float control really easy.
It is ideal for small rivers and commercial fisheries. Its cushion tip allows hooklengths down to 10oz (0.06mm) to be used for small silverfish. Alternatively, reel lines up to 4lb (0.16mm) can be fished straight through.
Such a ultra lightweight rod is best fished with a small and compact 3000-size reel.
Recognised as some of the best and highest quality float rods available, Drennan MatchPro Ultralights are available in 11ft, 12ft, 13ft, 14ft and 15ft lengths.
Features:
12ft (3.66m)
Ideal for all silverfish, F1s and small carp
Ideal for commercial fisheries, stillwaters and small rivers
Recommended reel lines from 2lb to 4lb
Hooklengths from 10oz (0.06mm) to alb (0.15mm)
Crisp and responsive
Rigid black with an ultra fast action
Fuji reel seat
SiC guides
Super high modulus carbon
Two-piece construction