The Ultralight Bomb & Feeder rod is a versatile, twin-rod design equipped with spliced-in carbon tops of 3/4oz and 1oz test curves.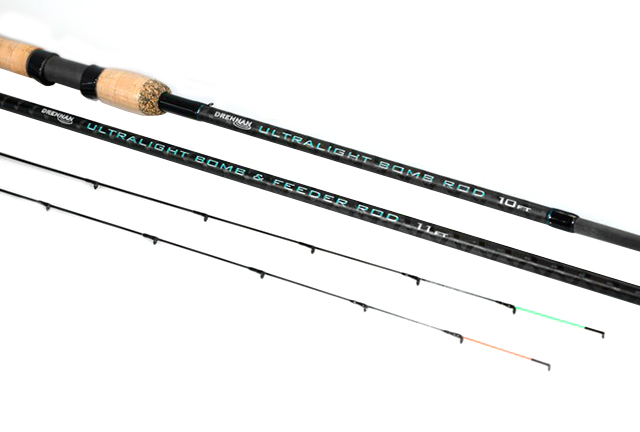 The tips provide truly excellent sensitivity and bite detection, magnifying and prolonging indications and making bites much easier to hit.
The extension from 10ft to 11ft can be changed at will without 'breaking down'. The longer 11ft length increases the rod's power and casting range.
Ideal for shy biting silverfish, F1s, winter bomb fishing and anywhere where good bite detection is paramount. Used sensibly and with balanced tackle, this rod is still perfectly capable of playing and landing big fish.