The Match Pro 12ft Super Feeder rod is ideal for distance casting, big leads, heavyweight feeders or Method feeders.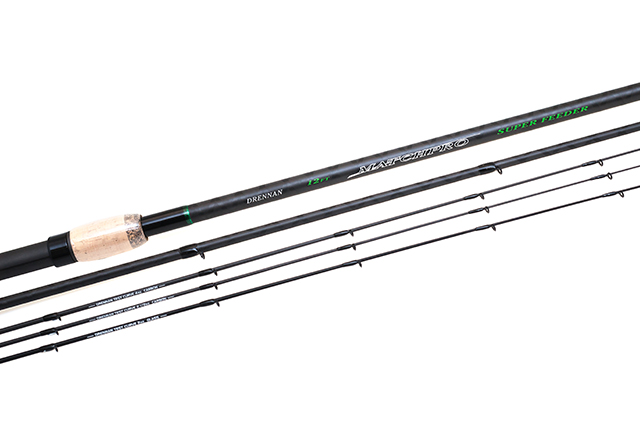 An IM8 carbon blank with a 3mm carbon tape overwrap for added strength means it is perfect for long-range carp fishing on bigger commercial waters. It is also great for big river barbel. The extra power ensures that casting accuracy is maintained even at distance and is coupled with a forgiving action that subdues big fish while helping to reduce the risk of hook pulls or breakages.
It is ideal for use with reel lines of 4lb to 8lb in either mono or braid and comes supplied with three carbon tips, 2.5oz, 3oz, and 4oz.