The Acolyte 13ft Specimen float rods are slim, beautifully balanced with greater reserves of power than the popular 'Plus' models.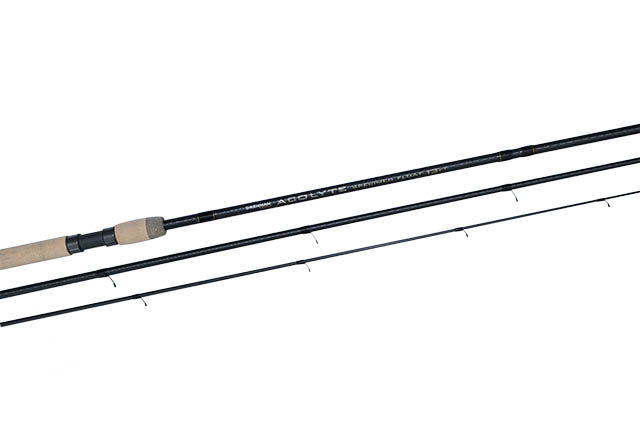 This versatile blank is slightly stiffer with a fast action tip which improves line management and pick up while providing better float control at distance. The progressive semi-through action with plenty of power lower down the blank gives more confidence and control when playing specimen sizes fish.
Over two seasons these rods have been extensively tested on a variety of different venues, from big fast flowing rivers to deep gravel pits these rods have proved to be incredibly versatile.
The forward action is still soft enough for catching smaller fish with light hooklengths but these rods really comes into their own when using bigger floats for larger specimens.
During testing big Chub, Tench and even Barbel and Carp have been landed whilst remaining in complete control.  The Acolyte Specimen is the ideal big fish float rod.
Features:
Slim, beautifully balanced
Stepped up version of 'Plus' models
Traditional three-piece construction
Progressive semi-through action
Fast action tip section
Improved line management & float control
Full cork handle
Fuji DPS reel seat
Full SiC guides
Optimum reel lines 3lb to 7lb with lighter hooklengths