The Series 7 Float 9-30 reel features a rear drag system and is suited to all forms of float fishing.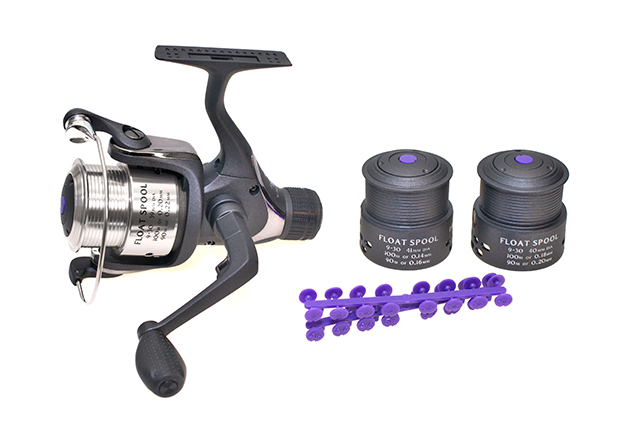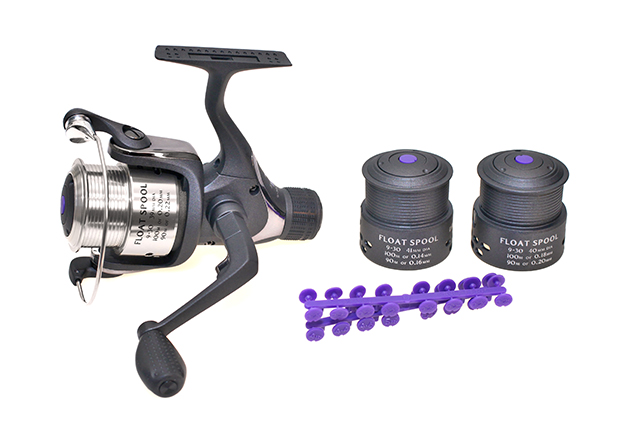 The rear drag mechanism on this reel is incredibly smooth thanks to the introduction of eight ball bearings, as well as one additional clutch bearing. Ball bearings significantly reduce the friction between the moving parts of the reel, not only ensuring smoothness but also increasing the lifespan of the reel itself. The gear ratio is 5.2:1, making it ideal for all forms of float fishing.
The reel comes supplied with one alloy spool of 39mm fitted on the reel, as well as two additional composite spools of 40mm and 41mm respectively. These additional spools make the reel incredibly versatile, allowing you to minutely adjust the set up of your reel to your angling style or the lay of the swim on the day. All the spools are able to hold 100m of float fishing line, between 2lb and 6lb, without the need for backing. These spools are all fitted with rubber inserts on the front of the spool, indicating the line breaking strain you are using - a feature that many anglers have found incredibly useful. The spools also have an indentation point on them, which has been designed in order to neatly house the line knot when spooling up with line.
Includes:
Series 7 Float 9-30 Reel (Includes aluminium spool)
Spare 40mm composite spool
Spare 41mm composite spool
Set of rubber line identification marker buttons
Features:
Four years in design and testing

Ultra smooth rear drag

Push button spools

One touch folding handle

5.2 to 1 gear ratio

8 bearings plus 1 one-way clutch bearing

Instant, silent anti-reverse