The FD-3000 is a compact front drag reel designed with float fishing in mind.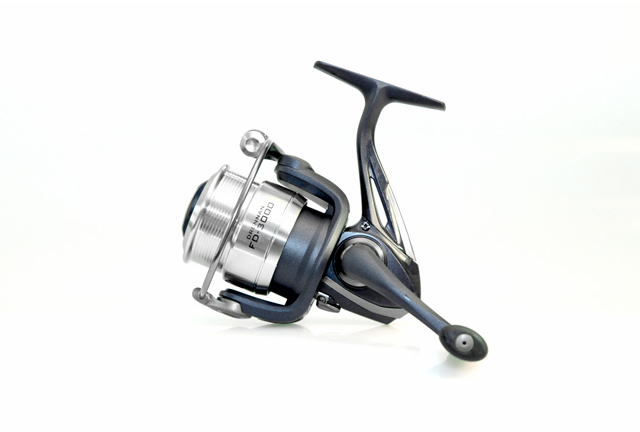 The FD3000 reel comes with two additional ultra shallow alloy spools, designed to take 90m to 100m of popular float fishing monofilament lines without the need for backing, resulting in perfect line lay.
On each spool, there is a useful recess where you can help conceal the knot used to attach the line to the reel to the spool. The long tag end from f=this knot should then be laid across the spool with the first turns on the line wound over the top by hand. This avoids any snags or bumps in the line lay and improves casting distance and the flow of the line off the spool.
Rubber identifier buttons are also included, they allow you to mark each spool with the correct line breaking strain for easy identification and fit flush into the rim of the spool.
The ultra smooth front drag acts as a slipping clutch mechanism to help prevent line breakages while playing fish. The drag can be finely adjusted and set just below the breaking strain of the reel line or hook length.
Also, for easy and compact storage, the reel features a push button quick fold handle.
Includes:
FD-3000 Reel (including spool)
Additional 43mm alloy spool
Additional 44mm alloy spool
Set of rubber line identification marker buttons
Features:
Reliable ultra smooth front drag system
Single, reversible handle
Ideal for float fishing on either running or still water
Useful spool filling advice on packaging
Comes with a set of rubber line identification marker buttons
Supplied with two spare ultra shallow alloy spools