Tuff Eye Pole Rigs come in two styles, each in five different sizes ranging from 4x12 to 1g, and are perfect for a variety of venues.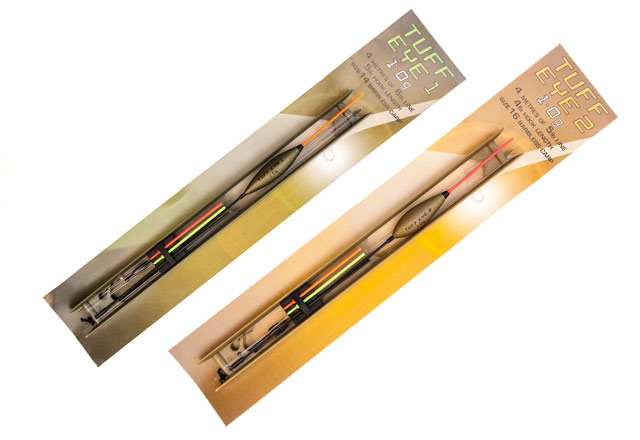 Tuff Eye floats have the side eye securely mounted in a tough plastic housing. This ensures that, unlike conventional balsa floats, the side eye does not pull out under the pressure of landing big fish.
The plastic housing also allows the tips to be interchanged with different colours: fluorescent red, orange and yellow plus the all-important black. There are four tips included with each float.
The Range:
4x12 (3m)
4x14 (3m)
0.5g (3m)
0.75g (4m)
1g (4m)
Tuff Eye 1 Features:
Rig line: 6lb
Hook length: 5lb
Hook pattern: Size 14 Barbless Carp
Patented Tuff Eye System
Four interchangeable tips
Day Glow Tips
Tuff Eye 2 Features:
Rig line: 5lb
Hook length: 4lb
Hook pattern: Size 16 Barbless Carp
Patented Tuff Eye System
Four interchangeable tips
Day Glow Tips