Lobworm Dropshot lures are ideal for perch, zander, pike and other predatory species.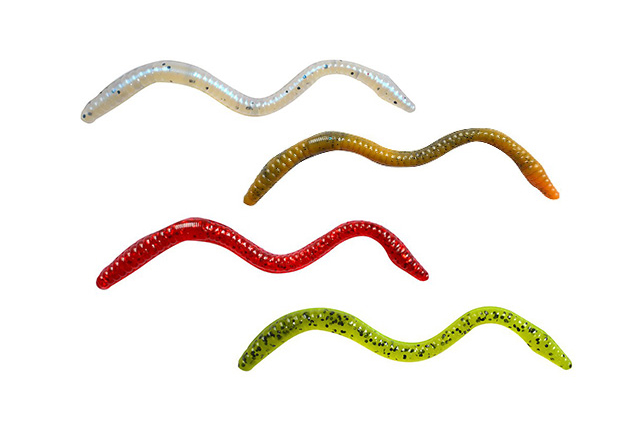 When it comes to the best bait for a perch it has to be a big juicy lobworm, so these perfect imitations are extremely realistic. These measure 12.5cm (5in) long and are best fished just lightly nicked onto the hook, giving maximum movement in the water. 
They are made from the highest grade, low-odour, plastic material. This is both durable and exceptionally soft to encourage predators to strike, grab hold and not let go!
They work exceptionally well with dropshotting tactics, but they are equally effective with a weighted jig head.
Each re-sealable packet comes with a special fish oil booster. Unlike many lures, where the added scent helps to mask the smell of the plastic used (caused by polymer leach), ours is there to genuinely enhance the lures for even greater attraction.
During testing, these lures were incredibly effective. Not only were they accountable for catching fish of all sizes, they were also responsible for several canal perch to just under 4lb, and reservoir perch to just under 5lb!