Dropshot Holographic lures are ideal for perch, zander, pike and other predatory species.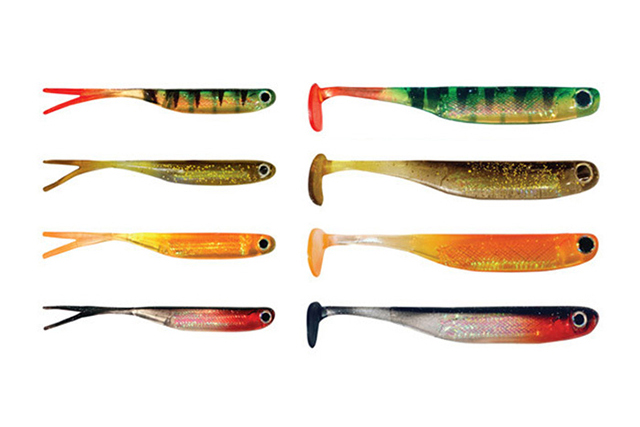 The 4.5cm Micro Fry and 7.5cm Big Eye Fry sizes are both available in Split Tail and Paddle Tail designs and four proven fish catching colours.
Split Tail lures have a super sensitive tail section that flicks and wiggles at the slightest movement of the rod tip, sending lots of vibration through the water.
The Paddle Tails have an excellent swimming action that gives off lots of action and helps to simulate a distressed prey fish as it moves up and down the water column.
All lures come with full-coloured tails for added visual attraction and internal holographic foil for a realistic scale flash.
Both designs work exceptionally well with modern dropshotting tactics and are equally effective when fished with small weighted jig heads and bounced across the bottom.
Supplied in resealable packets of five and available in Green Perch, Bronze Gold, Orange Flash and Silver Red.